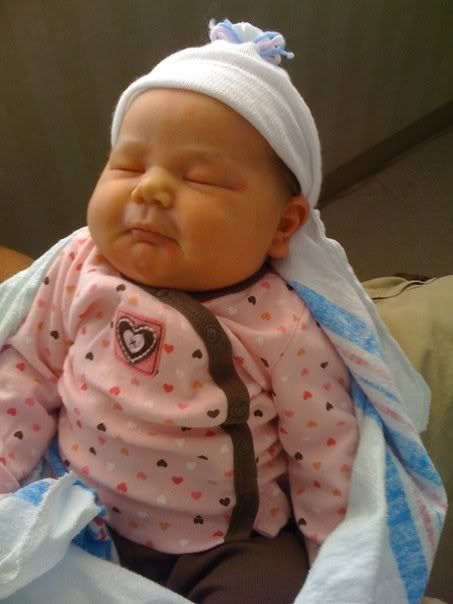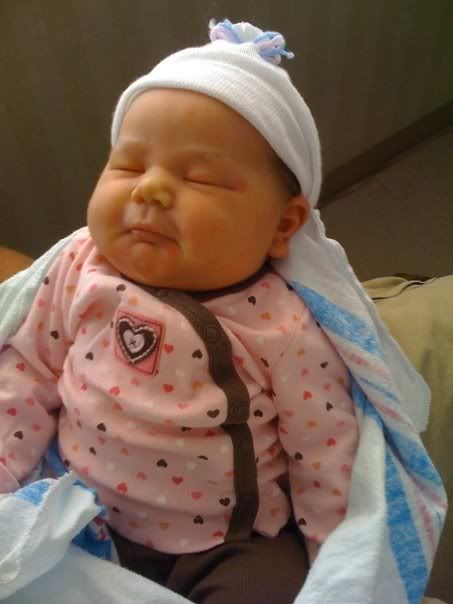 For those of you who don't already know through Facebook or Twitter, Leah Katherine joined our family on Monday, May 11th at 7:47pm. She weighed a healthy 8 pounds 12 ounces and is 20 inches long. The best words we heard that night was that she was a "healthy" baby girl. Such a relief and gives us even more reasons to count the many blessings in our life!
Leah is a sweet, snuggly little girl and her brothers and sisters are thrilled to pieces to have her here. The biggest argument so far has been who gets to hold her longer.
Thank you all for the good thoughts and wishes. We truly are thankful for everything that has come our way. Normal posting and blog visiting will return shortly. In the meantime I am soaking up this new baby love!