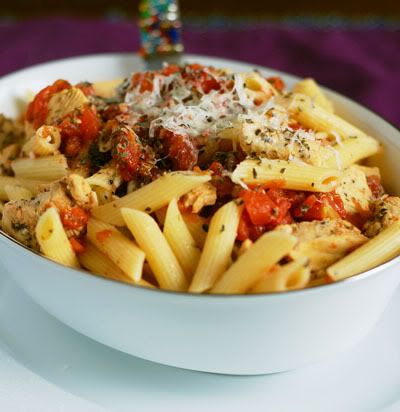 My mom is an excellent cook. She was when we were growing up and she is still today. Without trying too sound bratty, however, there were a few things my mom cooked when I was growing up that I just did not care for. One was Goulash… we seemed to have Goulash all the time and I could not stand it. I hated the big chunks of cooked or stewed tomatoes. She also made this nasty, nasty, nasty stuff – hamburger cream gravy on top of slices of bread. Just thinking about that meal today makes me want to gag.
I know my mom knew how much I hated those meals, especially the hamburger gravy, so I could not understand why she continued to make them. I mean, seriously, shouldn't it have been all about me and what I wanted to eat? I was not that picky of an eater but those two particular meals would have to be forced down me.
Now, I am a mom, and I am in the meal making drivers seat. I totally understand why my mom made those two meals as often as she did. One – they were cheap and went a long way and could pretty much be whipped up with items already in the pantry. Two – she liked them (which I will never understand with the hamburger gravy crap, but anyway…), and sometimes that is simply enough.
This week, I pulled a "mom". I made a meal that I was pretty sure my kids would not like because they are not fans of tomatoes. I wanted it though… and when mama is in the drivers seat, that is all that matters sometimes!
Much to my surprise, my oldest loved this dish and had two "loads", as he likes to say. My two youngest girls, however, cried and wailed and had serious drama at the table about the injustice of being served something they clearly would not like. I am quite sure that their behavior tonight was payback for all of the nights I had a fit over Goulash and Hamburger Gravy.
This was a delicious meal…comforting, filling and really easy to make. Good enough to shake up the lives of the little Divas in the house. I would hate to deprive them of something to blog about when they get older!
Come join the fun at the My Baking Addiction and GoodLife Eats Holiday Recipe Swap sponsored by Holland House.
Hungry for more recipes from "Mom" around the blogosphere?
Penne and Chicken Tenderloins with Spiced Tomato Sauce
Penne and Chicken Tenderloins with Spiced Tomato Sauce (from Cooking Light, April 2006)
Ingredients
1 teaspoon ground fennel seed
1 teaspoon dried basil
½ teaspoon salt
½ teaspoon ground coriander
¼ teaspoon freshly ground black pepper
1 pound chicken breast tenders, cut into (1-inch) pieces
1 tablespoon olive oil
4 garlic cloves, minced
4 cups canned diced tomatoes, undrained
1 cup white wine
8 ounces uncooked penne
¼ cup (1 ounce) freshly grated Parmigiano-Reggiano cheese
¼ cup chopped fresh basil
Instructions
Combine first 5 ingredients in a small bowl; rub over chicken.
Heat oil in a large nonstick skillet over medium-high heat. Add chicken; cook 4 minutes, turning once. Remove from heat; set aside.
Reduce heat to medium. Add garlic; sauté 30 seconds or until garlic is soft. Add tomatoes and wine, scraping pan to loosen browned bits. Bring to a boil. Reduce heat, and simmer 15 minutes. Add chicken, and simmer 5 minutes.
Cook pasta according to package directions, omitting salt and fat. Drain. Toss pasta with sauce in a large bowl. Sprinkle with cheese and basil.
Yield: 4 servings (serving size: about 1½ cups)