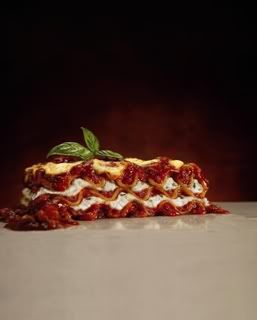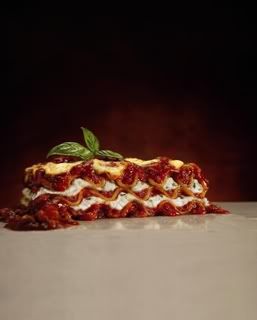 I have to start off my post today sharing some exciting news. I got a nice surprise the other morning when I looked at the Rachael Ray blog and discovered that Dine & Dish was on their short list of websites they love. It is included with a couple of my favorites like 101 Cookbooks and Simply Recipes. Needless to say, I was pretty thrilled. I doubt that Rachael herself reads Dine & Dish, but it is nice to know that someone over there took the time to do so!
Oh – and I have a new guest post up over at the Viva Diva Cafe. This time, I share what some of my favorite kitchen essentials are. It was difficult to think about what I wouldn't want to do without in the kitchen! Click on this link to check out what I came up with.
Now, for those of you here for the Pizza Hut Giveaway, I have some good news for you. Pizza Hut recently contacted me about their new Tuscani Lasagna and asked if I would be interested in giving it a try. I will admit, I am a very picky lasagna lover. I love the recipe that I use and sometimes other peoples lasagna, but it has to be really, really good for me to give it a thumbs up. I will also admit though that the thought of having a night off in the kitchen and having something different than pizza delivered to my house intrigued me, so I agreed.
Pizza Hut delivered what they consider to be a four serving pan of lasagna to our family the other night. Included in that was a plate of their hot, fresh breadsticks. I hesitantly gave the lasagna a try only to discover that… oh my – Pizza Hut makes a GREAT lasagna! It really was delicious – with the ricotta cheese, and perfectly flavored sauce. When I asked what everyone else thought about it, my 7 year old said (with a full mouth) "I can't tell you right now… this is just toooooo good!"
The Pizza Hut Tuscani Lasagna is a great thing to have delivered if you are looking for something outside of the ordinary. Oh – and that four serving pan? My family of 5 was able to get two very generous meals out of one pan. I had two nights off in the kitchen and felt great about what I was serving my family.
Pizza Hut would like to give one of my readers the opportunity to give their Tuscani Lasagna a try. Simply leave a comment on this post  by Midnight CST on Tuesday, February 17th and we will have a random drawing for the winner on the 18th. You can also win a $10,000 trip to Italy by becoming a fan of Pizza Hut on Facebook. Make sure to check that out as well!