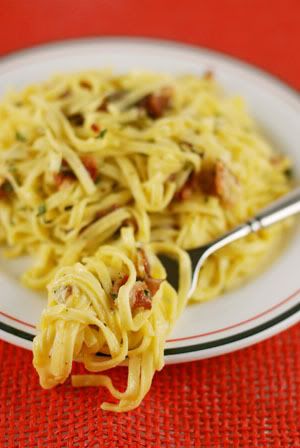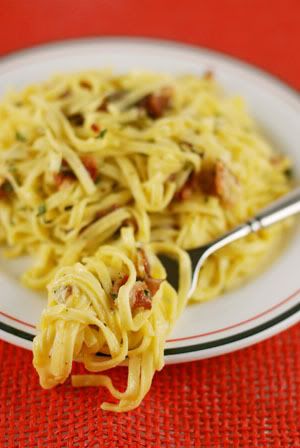 Do you ever run across a person, whether in real life or in the virtual world that you are so impressed with? You meet them and wonder… how the heck do they do it all and you walk away thinking "Wow – I wish I could be like them."
I'll admit… some of you out there turn me green with envy. You seem to really  have it together and manage to keep it together. You are on the top of your game as mom's, as business professionals, as wives. You manage your household with such finesse and on top of that run these amazing websites and businesses. You cook, you clean, you parent, you budget, you organize, you exercise, you craft, you PTA. You probably even manage to have regular sex with your husband without it having to be on the calendar weeks in advance! You seem completely happy and what is even more amazing… you seem really real. Like someone I would enjoy calling up to go out and have coffee with someday.
Amy Clark of Mom Advice fame is one of those people that I've admired for quite some time. All you have to do is take a look at one of her many websites (and not to mention all of the various sites she contributes to) and I'm sure you will agree. Amy is a smart, talented, professional woman that I deeply admire. In fact, I think I've even sheepishly mentioned to her before that I want to be her! Imagine my surprise when I get a flattering email from Amy herself the other day with the words "I'm such a fan of yours…" and "I admire you so…" in it. I was flabbergasted that first, Amy even takes the time to read Dine & Dish. Second, that she was coming to me for something.
Amy has recently started a great radio show called "Mom Advice Simplified". "Mom Advice Simplified" is a weekly radio show that airs at 1pm CST on Blog Talk Radio. Amy's show aired last week for the first time and I was so excited to hear that the topic was simplifying your to-do list. Considering that my theme for 2009 is to simplify, the broadcast came at a perfect time. And guess what? Come to find out, Amy isn't perfect. In fact, her to-do list struggles sounded an awful lot like mine. Amy's business coach, Charrise McCrorey of Emergence Business Coaching, provided Amy's listeners some great ideas for simplifying our to-do lists.
Amy contacted me, of all people, to be on her 2nd show this coming Thursday at 1pm CST. Amy and I will be sharing ideas with her listeners about simplifying family meal time. I will be the first to admit, I am no expert but hopefully I will have some advice and tips to share with you that will help you to make dinner time at your house just a little bit easier.
Thank you, Amy, for the opportunity to share in your new adventure! I hope that you all will come and take a listen over at Blog Talk Radio on Thursday, January 15th at 1pm CST. Amy and I will also be online at that time to chat with you and to answer any questions you may have. You can access the site by clicking HERE. (And, don't worry… if you miss the broadcast on Thursday, you can still go to Blog Talk Radio and listen to it after the fact.)
Speaking of simplifying family meal time, this is a recipe that I pulled from my favorite "I wanna be like them" magazine, Real Simple. Not the healthiest of options for those of you watching your fat and carb intake, but a meal my entire family loves!
Pasta Carbonara
Pasta Carbonara from Real Simple Magazine
Ingredients
1 pound linguine or spaghetti
6 strips bacon, diced
4 egg yolks
1 cup grated Parmesan
½ teaspoon kosher salt
¼ teaspoon black pepper
½ cup fresh flat-leaf parsley, chopped
Instructions
Cook the pasta according to the package directions.
Meanwhile, fry the bacon in a large skillet over medium heat. Transfer to a paper towel and reserve the drippings.
In a large bowl, whisk the egg yolks. Still whisking constantly, add 2 tablespoons of the drippings. Working quickly, add the drained pasta and Parmesan to the yolk mixture and toss to combine. Add the salt, pepper, parsley, and bacon. Serve immediately. (The heat of the pasta cooks the eggs, but not thoroughly. It may be advisable for young children, the elderly, and anyone with a compromised immune system to avoid eating this dish.)
Tip: Use a pair of clean scissors or kitchen shears, not a knife, to dice the bacon. It's much quicker and makes less of a mess.