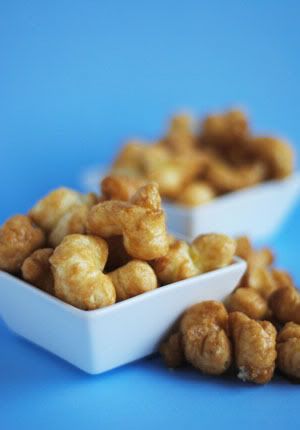 I have been contemplating going to BlogHer 2009 which I was so excited to find out is in Chicago this year. Last year I was on vacation (if you call being in a hurricane a vacation) when BlogHer occurred so I didn't make it. This year, of course, I will have a 2 month old baby. I have been weighing my options to figure out if BlogHer 2009 could really be feasible considering how my life will be at that point.
I called my sister to see if she would be willing to go with me. She could watch the baby for me, hang out in Chicago, while I attended the conference. Since I will still be nursing, she could bring me the baby when that needed to happen and all would be well. Then I thought about how you look and feel at month two post baby. Tired, fat, flabby, pudgy, leaky, etc. Would I really want to meet some of the people I have known through blogging for the first time in real life while I was a walking pudge ball? Then I thought… I could use BlogHer as my excuse to not gain much weight and to get back into shape after the baby is born. That could be my motivation.
Well, I'm here to say I really want to go to BlogHer, but in order to do that I am going to have to give up two of my main food staples right now… Wendy's French Fries and Caramel Corn Puffs. Seriously, one cup of these caramel corn puffs has enough fat and calories in it to instantly make my rear the size of Texas. But, they are soooo addicting… if you like that sweet / salty combo, then these fat inducing snacks are so worth it.
I have a choice to make now… continue enlarging my rear or meet you all at BlogHer. Stay tuned to see the outcome!
Addictive Caramel Corn Puffs
2 sticks butter
2 c. brown sugar
1/2 c. Karo (light)
1/2 tsp. vanilla
1 tsp Kosher salt
In a large saucepan, bring butter, brown sugar and Karo to a boil for 5 minutes stirring constantly. Stir in vanilla, salt and baking soda. (This will cause the mixture to bubble up.) Pour the corn puffs into a large bowl. Pour the mixture over the corn puffs and stir until well coated. Bake at 250 degrees for 1 hour. Turn and stir every 15 minutes. Allow to cool on a wire cooling rack. To store, place in a sealed air tight container.
This is a recipe from my husbands Grandma Doyle. Recipes like this one are perfect for The Viva Diva Cafe Recipe Contest. If you haven't entered in a recipe yet, make sure to do so soon. There are some great prizes available for the winner!