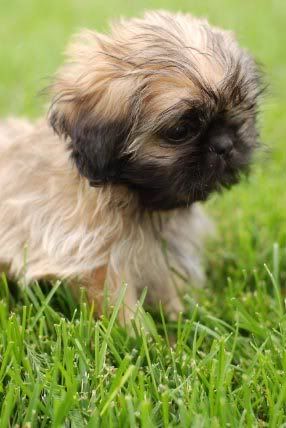 I cannot walk into a pet store when there is a pet adoption going on. I know my limits, and resisting sweet little puppies and kittens, dogs and cats is not something I can do.
Let me tell you a little story to go along with this. I was very pregnant with Kelly, my 2nd child, when my husband and I decided to take to visit a PetSmart during one of their Saturday pet adoptions. I walked in and immediately was drawn to this big, fat, slobbery bulldog. I don't know what it was about him, but he pulled me in with his sad eyes. Bulldog's aren't usually the kind of dog I go for. I'm more of a Golden Retriever / Lab girl, but there was something about this bulldog that made me HAVE to have him. I sat there, petting this big hub of love and felt such a tug on my heart… he needed a home and from the look in his eyes, I was meant to be his mother. Knowing that such a thing couldn't happen (I had a 15 year old cat… adding a dog to the household would kill her!) I sat there on the floor at PetSmart and bawled. Seriously. Cried my eyes out. I even named the dog Tubby. I reluctantly left the store without a new dog in hand… but my heart ached and ached for him.  I have a soft spot for animals, and when I am in a place where pets can be adopted, I want to take each and every one of them home.


Now, comes the point of the post. Look at that sweet little puppy up in the picture…awwwww…isn't she just precious? Imagine that she needs to be adopted and you just happened to walk into the pet store where she was at. Can you leave without taking her home? Look at that face….so sweet. Now, pretend like she is one of the few newbies who are still looking for someone to adopt them for the Adopt a Blogger 2 event. You've walked into Dine & Dish…have seen their hopeful faces…can you turn away? I didn't think so.
We have room for a few more experienced bloggers. Please let me know if you would be willing to mentor one of these talented new bloggers. Let's show them how wonderful and giving this food blogging community is! Trust me… adopting a blogger is far less work than bringing home a new puppy and as I've said before, they come already potty trained. (Details of Adopt-a-Blogger can be found HERE.
Thanks!
Kristen
PS – A HUGE thanks to Lalaine over at The Cook Mobile for donating the wonderful badge for the Adopt-a-Blogger event. I love it! Lalaine is one of the many newbies up for adoption this go around! Let's lend a hand and offer up our support as they navigate the world of food blogging!