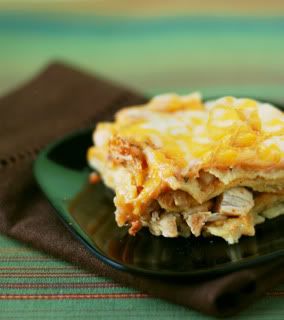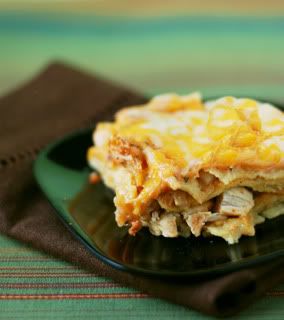 I launched Adopt a Blogger #2 last week. Blogging friends, we have some eager food blogging newbies who need an experienced blogger to adopt them. Thanks to those of you who have already stepped forward. For the rest of you veteran bloggers, here are the top five reasons why I think you should adopt a blogger:
Adoption is cool. If you go the adopt a blogger route, it is much less expensive and you don't have to travel internationally to pick up your adoptee.
Under most circumstances, your food blogging adoptee will come already potty trained.
How often do you get to completely influence someone without actually worrying about what kind of adult they'll turn out to be?
Deb from Smitten Kitchen, Lydia from The Perfect Pantry, Holler over at Tinned Tomatoes and Peabody were all adoptive parents last go around (along with a whole slew of wonderful people!). If they have the time to adopt a newbie, you do too!
Oprah Winfrey has a mentor. Michael Phelps has a mentor. Wouldn't you like to be a mentor too?
Lydia from The Perfect Pantry (who adopted 2 bloggers last time around) had this to say about her Adopt a Blogger experience.
"I just want to tell all the more experienced food bloggers out there that adopting a blogger is a wonderful thing. I've adopted two bloggers. The time commitment is only what you can do, and it's so rewarding to watch your adoptive blogs grow. Please sign up!"
I am not going to beg… at least not yet… but I hope you will consider taking a part of Adopt a Blogger #2. Help a fellow food blogger get their wings and mentor someone today! Sign up by commenting on THIS post.
Just for kicks and grins, here is what we had for dinner tonight. I made some minor adjustments (didn't have colby jack cheese, so used what we had on hand… cheddar and mozzarella) and I completely changed the tomatillos and chilies to a can of rotelle. I know – nothing like tomatillos and it is probably a bit sacreligious, but it is what I had on hand and it turned out great! This is a very versatile recipe. I hope you enjoy!
Chicken Chilaquiles (from Cooking Light Magazine)
2 cups shredded skinless, boneless rotisserie chicken breast
1/2 cup chopped green onions
1/2 cup (2 ounces) shredded Monterey Jack cheese with jalapeño peppers, divided
2 tablespoons grated Parmesan cheese
1 teaspoon chili powder
1/4 teaspoon salt
1/4 teaspoon black pepper
3/4 cup 1% low-fat milk
1/4 cup chopped fresh cilantro
1 (11-ounce) can tomatillos, drained
1 (4.5-ounce) can chopped green chiles, drained
12 (6-inch) corn tortillas
Cooking spray

Preheat oven to 375°.
Combine chicken, green onions, 1/4 cup Monterey Jack cheese, Parmesan, chili powder, salt, and pepper in a medium bowl. Place milk and next 3 ingredients (through chiles) in a food processor or blender; process until smooth.
Heat tortillas according to package directions. Pour 1/3 cup tomatillo mixture into bottom of an 11 x 7-inch baking dish coated with cooking spray. Arrange 4 corn tortillas in dish, and top with half of chicken mixture. Repeat layer with remaining tortillas and chicken mixture, ending with tortillas.
Pour remaining 1 1/2 cups tomatillo mixture over tortillas; sprinkle with remaining 1/4 cup Monterey Jack cheese. Bake at 375° for 20 minutes or until bubbly.
Yield: 4 servings (serving size: 1 1/2 cups)
Intrigued by tomatillos? Check out what these food bloggers are doing with them:
…………………………………………………………………………………


Two more days to enter the Dine & Dish giveaway for your very own set of Envirosax. Check out the details here.
Something I found hilarious, and so very handy. Check out Inn Cuisine's post on The YouTube Movement Against Chip Clips.
Obsessed much? My son is a tad bit obsessed with the Olympics and Michael Phelps. At least my kiddos learned something from watching so much TV! Dishing It Up Family Style is here.