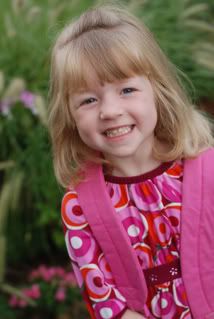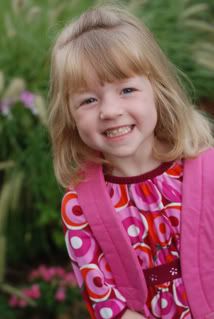 It was Wednesday morning. We were all sitting around, finishing up breakfast and the kids were anxiously awaiting their playdates scheduled for the day. Around 9am, the phone rang. It was my good friend Jennifer.
Her: "Hey there… is Kelly going to school today?"
Me: "Ha – very funny." (Assuming she is just trying to fool me as I knew Friday was the start date.
Her: "Kristen, I'm serious… school started this morning!"
Me: "No way – it starts on Friday!"
Her: "Kristen – I just dropped Ethan off. I'm not kidding… school started today!"
Me: Words came out of my mouth that I can't write down, I hung up with Jennifer and burst into tears because I feel like I am LOSING MY MIND!
So, Kelly missed her first day of school. I had on the calendar that it was Friday, but apparently it was Wednesday. Kelly's response to my crying was so sweet. "Mommy, if you keep crying about it it will just make you more sad. Stop crying… its no big deal!"
A friend of mine put it all in perspective. "Look at it this way, Kristen. You get one more day of summer and you will miss all the first day kids crying drama!" True, and we did have a wonderful summer day.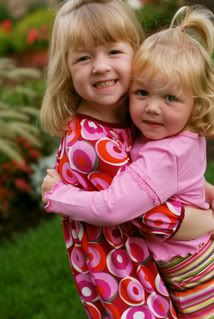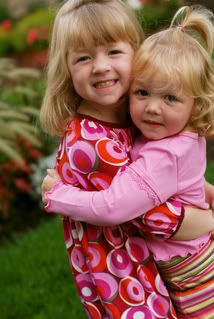 Kelly did start pre-Kindergarten today. She is such a strong girl. She was way excited about going and when she got there she gave me a big hug and kiss and sat right down where she was supposed to. She is so easy going and just does what she needs to.
I'm going to miss her while she is gone, but I think little sister is going to be completely lost. She's walking around the house this morning like she doesn't even know what to do with herself!