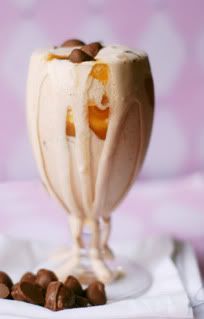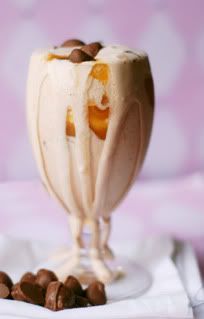 I'm feeling a bit of a wild hair tonight and am in the mood to get some things off my chest. I have some confessions to make… some may shock you, some, not so much. Sit back, grab a beverage, and let me share with you some of my deepest secrets.
Let's just get the mother of confessions out of the way here. I became Catholic in the Spring of 1998. During that time we had to make our first confession. My experience was not a pleasant one… face to face with the priest and people waiting to give their confessions just a few short feet away, most definitely within earshot. (Oh – and the people before more… juicy stuff, I tell ya'. It was like an episode of Days of Our Lives). I was not impressed and have yet to go back to confession.  If you have any knowledge of the Catholic faith, you will understand how unacceptable this is. Hopefully blogging confessions count?
I love Little Debbie snack cakes. There… I said it (whew!). I crave them once a month (imagine that) and with their $1.19 price tag for an entire box, who can resist a Little Debbie? My favorite kinds are the Oatmeal Cream Pies, Swiss Cake Rolls and Nutty Bars.
When I was middle school aged, my parents had a sheet of money hanging on the wall of our study. They got it at the United States Treasury when they visited Washington DC. I took it off the wall, cut it up, and used it to buy something. I'm not sure what I bought with it… probably some Little Debbie's.
I like to squeeze things. Give me a baby, a puppy, a hamster, a tomato and my first instinct is to squeeze it. This is an inherited trait, I'm sure, because my niece Crystal and I both do this. We laugh when we catch each other in these situations because you can see it in our faces…especially in our gritted teeth… that we have the urge to squeeze whatever we are holding.
This confession may cause the in-law side of my family to disown me (even more then the not going to confession confession will)… I don't love ice cream. I have sensitive teeth and hate being cold. Ice cream makes my teeth hurt and it makes me cold. It is a good thing I don't love ice cream because my husband is an ice cream junkie, so there is always that temptation around. Luckily,  I can resist ice cream pretty easily. I do love milkshakes and… I probably shouldn't say this outloud… but I could dump the pre-frozen cream/sugar/vanilla mixture into a cup and drink it without doing the whole ice cream freezer thing. I love ice cream "juice".
One thing that probably does not need to be confessed because you have already figured this out if you are a reader of any length of time… I am not the most patient person. I am not a "stick the dough in the freezer and let it sit overnight" kind of girl. I can't stand that. When I want something, I want it now. Today, when I made ice cream for my husband, I took it out of the ice cream maker after its designated time, added the fudge and salted caramel, then put it in the deep freeze to really firm up for what should have been a couple of strong hours. After about thirty minutes, I was tired of waiting and pulled it out. It looked fine at the moment, but things went south when I dipped some into a glass for my "food photo session". Within minutes, the ice cream had lost its shape and looked like a big glass of "ice cream juice". Melted or frozen solid, it all tastes the same, right?
Do you have time for one last confession? After the photo shoot, I licked the dripping ice cream off the side of the glass. Really, Miss/Mr Hoity Toity… don't go telling me you wouldn't do the same thing. Deny it and it could be confession time for all of us.
Basic Vanilla Ice Cream
BASIC VANILLA
2 eggs
3/4 cup sugar
2 cups heavy cream
1 cup milk
2 teaspoon vanilla
Whisk the eggs in a mixing bowl
until light and fluffy.
Whisk in the sugar, a little at a time
then continue whisking until completely blended.
Pour in the cream, milk,
and vanilla and whisk to blend.
Transfer the mixture to an ice cream maker
Freeze according to the manufacturer's instructions.
**I added chopped chocolate covered peanuts to my ice cream maker during the last 10 minutes of the cycle. When I removed the ice cream from the maker, I added some salted caramel (store bought ice cream caramel in a jar with sprinkled Kosher salt mixed in) and some hot fudge. **
Do you love homemade ice cream? Check out these other delicious recipes from food bloggers around the globe:
………………………………………………………………………


We only need a couple more Veteran Food Bloggers to adopt some of the newbies. Don't let these new kids on the block be left out in the cold. Step on up and adopt a blogger today!
The search for my daughter, Kelly's, real mom has begun. Check out what's going on in the family – Dishing it Up Family Style is HERE!
Oh and I almost forgot! The winner of the set of Envirosax is comment number 21….. Psychgrad from Equal Opportunity Kitchen! Congrats and thanks to all who participated!