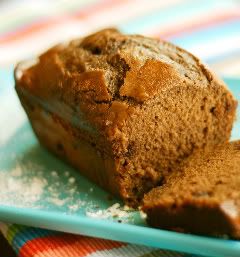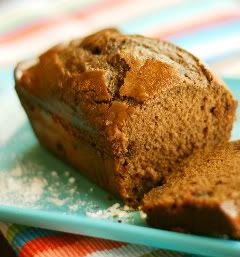 Our stimulus check arrived in the mail yesterday…. exactly 10 minutes before our mini van decided it knew exactly what we should do with that money, and sputtered and died. Is that not Murphy's Law or what? We bought our van new in 2003 and have not had to take it in to the shop for anything other than the routine maintenance required of vehicles. We get a hot little amount of cash in our hands and, POOF, $700 later that hot little amount of cash in our hands dwindles down to much, much less.
At first I was irritated… I mean really ticked off. Then, I took a breath and stepped back and thought a bit. I could go down the "why does this kind of stuff always happen to us?" road but instead decided to change my perspective. We are lucky that this happened to our van the day it happened because we knew as soon as we got the total repair bill that we would be able to pay it without dipping into any special funds (aka to me as our "ocean fund" and to my husband as our "oh shit" fund). The money that we needed was right there in our mailbox and the timing couldn't have been more perfect.
So, my post today serves as nothing more than a reminder to shift your perspective before you react to things. Remember that there are always people out there who have it worse off and who still manage to wake up each day and smile. From their perspective, there are people in the world who have it far worse then them. It is all how you look at it.
I cannot think of any way at all to tie this into a recipe, but will tell you that if you do as I did and bake this bundt cake into 4 mini loaf pans instead of the bundt cake pan, you will have enough cake to go around and can share some with the people you love, are thankful for, or who need a new perspective on life. A kind act from you, like giving someone down on their luck a delicious chocolate loaf, can shift their perspective and help them to remember that they are pretty damn lucky… life really is good.
Decadent Double-Chocolate Bundt Cake (From March 2008 issue of Cooking Light Magazine)
Glaze:
2/3 cup granulated sugar
1/4 cup water
1/4 cup chocolate-flavored liqueur
2 tablespoons butter
Cake:
1 1/2 teaspoons canola oil
2 tablespoons all-purpose flour
Cooking spray
1 1/2 cups granulated sugar
6 tablespoons butter, softened
2 large eggs
2 large egg whites
2 teaspoons vanilla extract
3 cups all-purpose flour (about 13 1/2 ounces)
1/2 cup unsweetened cocoa
1 teaspoon baking powder
1/2 teaspoon baking soda
1/2 teaspoon salt
1 1/2 cups 1% low-fat milk
2/3 cup semisweet chocolate minichips
2 tablespoons powdered sugar
1. To prepare glaze, combine first 4 ingredients in a small saucepan. Bring to a boil over medium-high heat, stirring constantly. Cool completely.2. Preheat oven to 350°.
3. To prepare cake, drizzle oil into a 12-cup Bundt pan; coat pan thoroughly with a pastry brush. Sprinkle with 2 tablespoons flour, shaking out excess. Coat prepared pan with cooking spray.
4. Place 1 1/2 cups granulated sugar and 6 tablespoons butter in a large bowl; beat with a mixer at medium speed until well blended (about 5 minutes). Add eggs and egg whites, 1 at a time, beating well after each addition. Beat in vanilla.
5. Lightly spoon 3 cups flour into dry measuring cups; level with a knife. Combine 3 cups flour and next 4 ingredients (through salt), stirring with a whisk. Add flour mixture and milk alternately to sugar mixture, beginning and ending with flour mixture; mix after each addition. Beat 2 minutes. Fold in chips. Spoon batter into prepared pan. Swirl batter using a knife.
6. Bake at 350° for 45 minutes or until a wooden pick inserted in center comes out clean. Immediately pour glaze over cake. Cool cake in pan on a wire rack 30 minutes. Invert cake onto a serving plate; cool completely. Sprinkle with 2 tablespoons powdered sugar.
So, you like Bundt Cakes? Check out these other great recipes from the food blogging community: