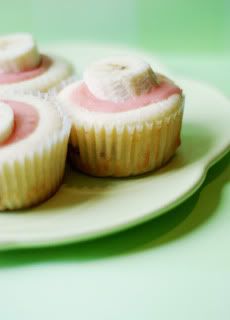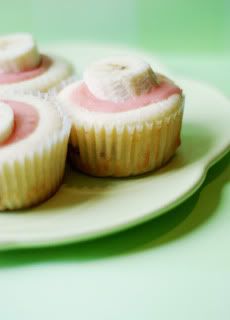 First of all, did you know that National Apron Day is May 14th? If you don't have an apron to wear, you had better get one quick! Head over to the Simply Aprons Etsy store and snatch one up, or enter to win the Honey I'm Home apron in Dine and Dish's first giveaway! Click HERE for more information.
This morning my six year old woke up and was moping around before school, claiming "my tummy hurts". He wasn't running a fever, he ate a good breakfast, and was feeling good enough to torment his sisters. We walked up to school, I kissed him goodbye and all was well. All was well except for the small nagging in the back of my head about his tummy hurting. His actions told me that he was feeling okay, but my instinct told me that maybe I should have listened to him.
Fast forward to 10:30am, I am just getting ready to go and pick up the middle munchkin from preschool, and the phone rings. Sure enough, it was the school nurse. "I have Jacob in my office… he just got sick in class." Ugh… "No, he didn't make it to the bathroom, but he seems to be okay at the moment. How soon can you pick him up?" I was up there within minutes, feeling horrible that he had to be embarrassed in class simply because I didn't listen to my instinct and keep him home. Bring on the mom of the year award, again!
Over the past week I have been tormented by the Epicurious widget on my blog. A photo of some gorgeous Lemon-Raspberry cupcakes kept tempting me, and I knew they would be in my future soon. For some reason, the urge to bake overwhelmed me this afternoon, so I decided to give the Lemon-Raspberry cupcakes a try. I love raspberry anything… my kids, however, haven't developed the taste for raspberries yet. They prefer things on the mainstream line… strawberries, bananas, grapes… kid fruit. As you know, I am usually a "follow the recipe" kind of gal, and I rarely get creative in the kitchen doing my own thing. Unlike some of you, I have yet to develop that great kitchen instinct. Well, today, with these cupcakes I made a minor change. Nothing major, because you know, that would be a bit of a stretch for me. I don't want to get out of hand or anything… can't be getting all crazy like that in the kitchen just like that!
I trusted my instinct and decided to change the raspberry to strawberry and then topped them with a banana slice. Strawberry combined with banana is one of my favorite flavor combinations, and trusting my instinct with these cupcakes resulted in a dessert that was not only tasty, but a hit with my kids (or at least the two who weren't losing their lunch).
I may have not had my instinct mojo going this morning when I sent my son to school, but I got it back this afternoon with these yummy cupcakes! This recipe is so versatile, you can trust your own instincts and use your own fruity flavor combinations. Now, go get crazy!
Lemon Raspberry Cupcakes from Epicurious.com
3/4 cup (1 1/2 sticks) unsalted butter, room temperature
3 cups powdered sugar, divided
4 1/2 teaspoons finely grated lemon peel, divided
2 large eggs
1 1/4 cups self-rising flour
1/4 cup buttermilk
4 tablespoons fresh lemon juice, divided
12 teaspoons plus 1 tablespoon seedless raspberry jam (I used strawberry)
Fresh raspberries (for garnish) (I used banana)
Preheat oven to 350°F. Line 12 muffin cups with paper liners. Using electric mixer, beat butter, 1 1/2 cups powdered sugar, and 3 teaspoons lemon peel in large bowl until blended, then beat until fluffy and pale yellow. Add eggs 1 at a time, beating to blend after each addition. Beat in half of flour. Add buttermilk and 2 tablespoons lemon juice; beat to blend. Beat in remaining flour.
Drop 1 rounded tablespoonful batter into each muffin liner. Spoon 1 teaspoon raspberry jam over. Cover with remaining batter, dividing equally.
Bake cupcakes until tester inserted halfway into centers comes out clean, about 23 minutes. Cool cupcakes in pan on rack. Meanwhile, whisk remaining 1 1/2 cups powdered sugar, 2 tablespoons lemon juice, and 1 1/2 teaspoons lemon peel in small bowl. Spoon half of icing over 6 cupcakes. Whisk 1 tablespoon raspberry jam into remaining icing. Spoon over remaining cupcakes. Let stand until icing sets, about 30 minutes. Garnish with raspberries.