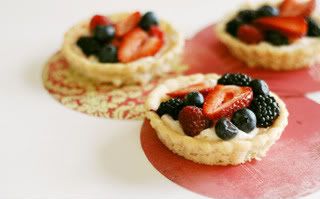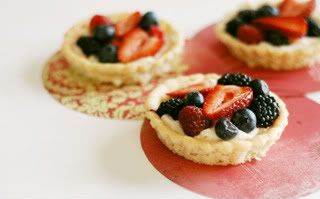 I recently started a ritual with my kids each morning in which during breakfast I tell them a story about my childhood. They sit perched on the edge of their chairs, waiting to hear about the silly things I did when I was their age. I think at the ages of 6, 4, and 2, it is difficult for them to grasp the concept that their old mom was ever little like them. They crack up hysterically with each story, and I can only imagine that it is because they are picturing that "little me" as the me now.
During our story time yesterday, I hit the mother load of coolness in their eyes. My story was about a time when I was four or five years old. I went with my mom to the beauty parlor where she got her hair done. As she was doing her thing, getting beautified and chatting with her stylist, Cheri, I kept myself busy eventually making my way over to the gumball machine. My mom always gave me a penny for a gumball (yes… back in the day it was only a penny to get a piece of gum out of a gumball machine!) and I reached into my little purse and pulled out the penny to get myself a piece of gum.
As I put the penny in and turned the shiny silver knob, one piece of gum came out. Then another… and then another. Each time I even slightly turned the knob, another piece of gum would come out. I remember standing over in the corner by the gumball machine snatching up gumball after gumball after gumball and putting them in my purse. Eventually my purse was stuffed full of gumballs and the machine was almost empty. I remember the purse vividly, I remember the gumball machine vividly, and I remember sneaking out of the salon with my purse full of gumballs and the secret all to myself.
I have no recollection of my mom finding out about my gumball theft and I don't remember much more about my gumball adventures. I do remember trying again and again each and every time we returned to the salon to get the same results and much to my disappointment, the gumball luck fairy only struck once.
When I finished the story, my kids were so excited, shouting and asking questions… "What did you do with all that gum?" "Did you eat it all right then?" "Did you have to share it with your sister?", etc. They could not even fathom the gum ball heaven I must have been in. It is every little child's dream to be buried in candy and in their mind, I had hit the jackpot.
I had an abundance of gum balls and it is a memory that is as clear as yesterday in my mind. As an adult, abundance is also a good thing, but the abundance that we long for is much different than simple gumballs.
This past week, I had an abundance of fruit. A hungry trip to Costco resulted in huge containers of strawberries, blueberries, blackberries and more. My family loves fruit, so we have no problem going through fruit quickly, but with this fruit I had plans. I wanted to use it to create the various tarts I was in the mood to have! You have been privvy to the white chocolate fruit tart… now, you can see the other way I used up the abundance of fruit… with Fruit Pizza Mini Tarts.
Abundance is a wonderful thing… but be forewarned. The part of the story I kept to myself and did not share with my kids had to do with a few nights later, with my purse full of gum hoarded under my pillow, I fell to sleep with a piece of gum in my mouth and woke up with it stuck in my hair. I had to go to the same salon to get my hair chopped short to get all of the gum out of it. Yes, God does have a sense of humor, doesn't he? He also has a very sneaky way of teaching us a lesson when we think we have gotten away with something.
Fruit Pizza
1 (18-ounce) package refrigerated cookie dough
1 (8-ounce) package cream cheese, room temperature
1/3 cup sugar
1/2 teaspoon vanilla extract or other flavoring (almond, orange, or lemon)
Any assortment of fresh fruit and berries
1/2 cup orange, peach, or apricot preserves
1 Tablespoon water
PREPARATION:
Preheat oven to 375 degrees F. Line an ungreased 14-inch pizza pan with cookie dough cut in 1/8-inch slices, overlapping slightly. Bake 12 minutes or until light brown; remove from oven and cool on a wire rack.
In a medium bowl, combine cream cheese, sugar, and vanilla extract or other flavoring; spread over cookie crust. Arrange fruit over cream cheese layer in any design you want (use your imagination).
In a small saucepan over very low heat, make a glaze by heating preserves and water. Brush glaze over fruit, making sure to cover the fruit that will turn dark. Refrigerate until ready to serve.