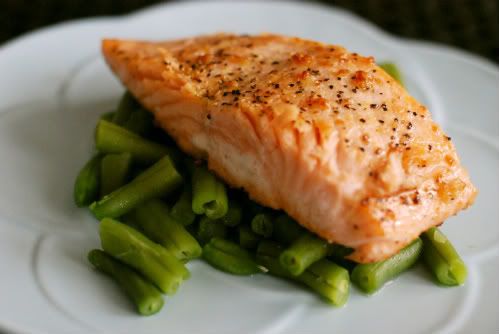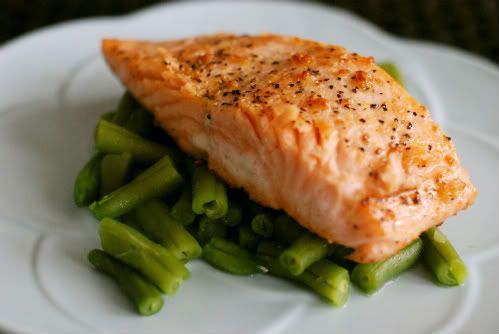 Everywhere I go these days, it seems like I run into people who are trying to find balance in their lives. I am among those searching for the perfect balance between home/work/family/fun. I have to say, I'm not doing such a great job of it lately. Work seems to be taking on a life of its own, and balancing that with the family and fun stuff is taking a lot more skill on my part.
I have often wondered what the secret is to life balance. How do those of you who are really good at balancing do it? I have a feeling that part of it is being willing to say no to things, and I know that is something I struggle with. I recognize that achieving it all is not possible, but figuring out what exactly I am willing to let go of is difficult.
There are certain parts of my life where balance comes easy and usually that has to do with cooking. When I am in my kitchen cooking, I feel balanced. I feel like I really have my stuff together when I make a meal. Because, let's face it… knowing what's for dinner and actually getting it on the table can be one of the first areas to go out the window when your life is out of whack. If I want to feel even just a tad bit accomplished, I cook.
My friend Candace called one time and asked, "What exactly is a clove of garlic?" As I was explaining to her that garlic comes in bulbs, and a clove is a piece of that bulb, she started laughing. "No wonder my salsa tasted horrible. The recipe called for 3 cloves of garlic and I thought a clove was the whole bulb, so my salsa had 3 bulbs of garlic instead of 3 cloves!!" Ohhhh… talk about out of balance flavor! I love garlic and all, but I am not sure that I could even down something with three bulbs of garlic in it!
Balance is a tricky thing, even in cooking. Too much of one thing, no matter how tasty, and it can throw everything else out of balance. Just like life, with cooking, balance is important.
One of my favorite salmon recipes, Garlic Lovin' Salmon, takes the flavor balance just to the brink of over the top. This simple and delicious recipe takes on the power of garlic and combines it with lemon and pepper to achieve the perfect combination of flavors. If I could achieve perfect balance like this recipe, life would be good!
Garlic Lovin' Salmon

30 min | 15 min prep |

SERVES 4
| | |
| --- | --- |
| 2 | tablespoons butter |
| 3-4 | garlic cloves, pressed |
| 2 | teaspoons lemon pepper seasoning |
| 4 | (4 ounce) salmon fillets |
| | lemon wedges |
In a large skillet over medium-high heat, melt butter.

Stir in garlic.

Sprinkle salmon fillets on both sides with lemon pepper seasoning.

Place fish in the pan and cook on both sides for approx 3-5 minutes per side, until fish flakes when tested with a fork.

Garnish with lemon wedges and serve.