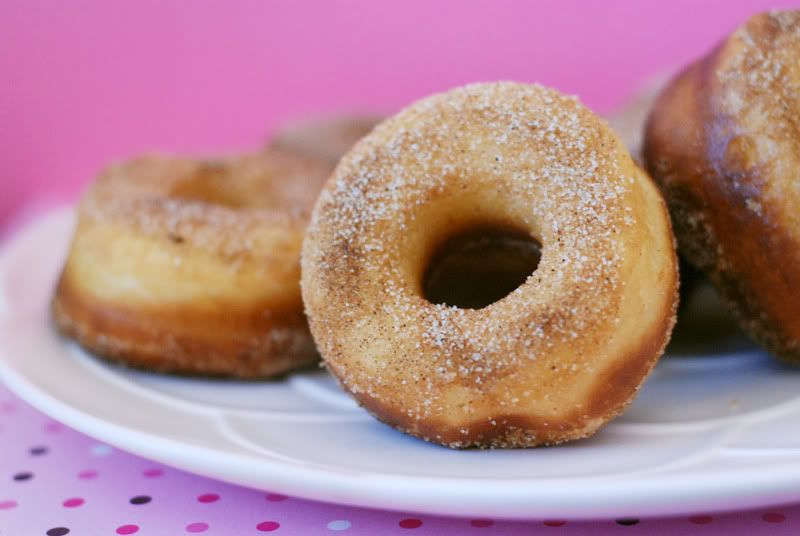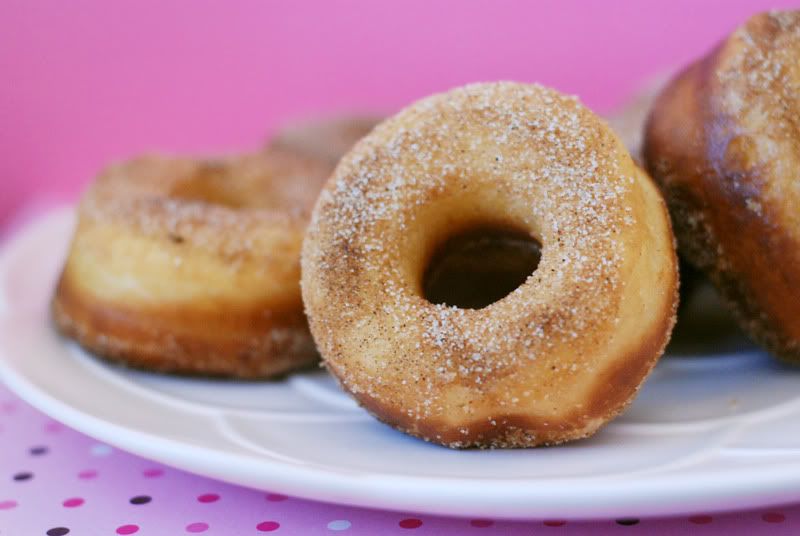 Dates sneak up on me these days. Is it because time is just flying by too fast or is it that I have really become that unorganized? Either way, I think I'll lean towards the first excuse. Life is zooming by at lightening speed!
Two of my favorite food bloggers, Peabody and Tartlette are hosting a calorie inducing blogging event where they asked everyone around the food blogosphere to make doughnuts and send them the results. If the blogs I've peaked at who have turned in their submissions already are any idication, I can bet that once this roundup hits the internet, we will all gain at least five pounds by just looking at the photos!
I have never made doughnuts. I mean… I've made those Pillsbury fried bread dough "doughnuts", but I have never made real, honest to goodness fresh doughnuts at home. My mom told me that once I did make doughnuts at home, I would know right away why people go out and buy doughnuts!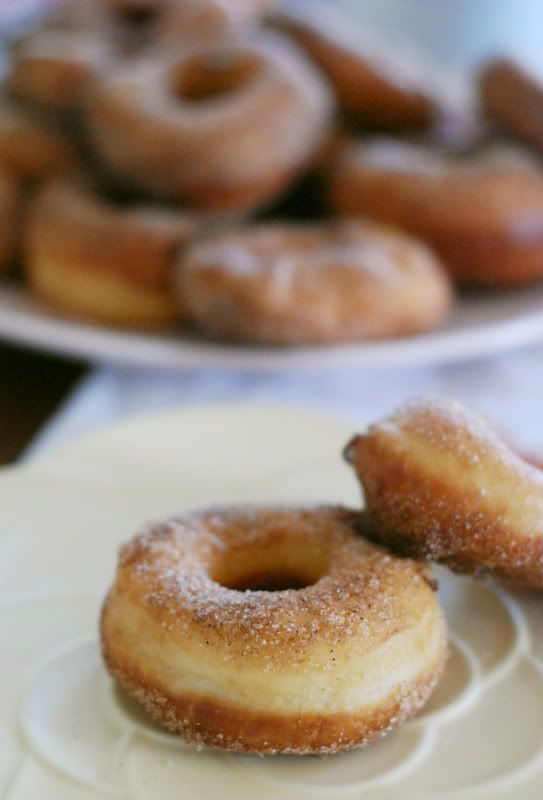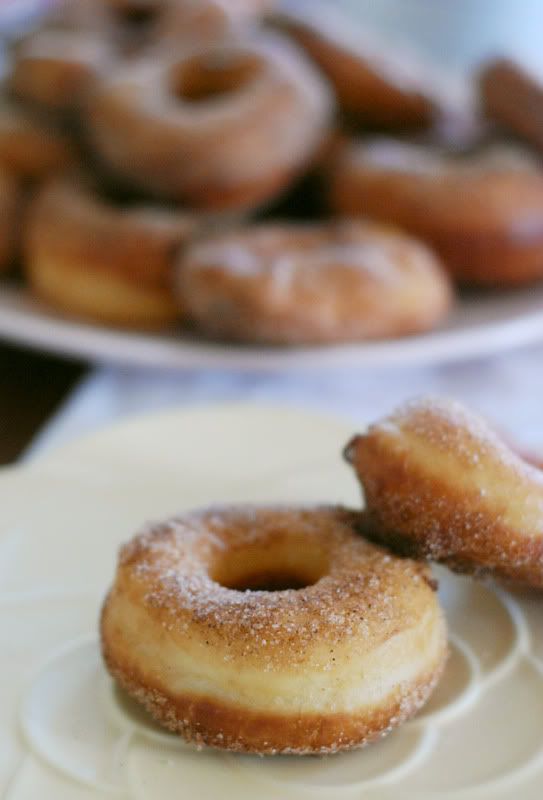 I found a recipe on Recipezaar where you could create the dough in the bread machine, cut them out, let them rise and then fry 'em. Sounded easy enough to me, except I don't have a deep fryer. Still, assuming I could just use a deep frying pan to do the job, I set out to make the doughnuts.
The hardest part of making these doughnuts was regulating the temperature of the oil in my frying pan. Everything else was simple… the dough was very easy to work with, the doughnuts rose beautifully and they tasted so light and airy. Delicious doughnuts right from my own kitchen!
My son gave me two thumbs up, claiming that "Now we don't ever have to go out for doughnuts, mom! These are the best tasting doughnuts ever!" I don't know about that, but these are very tasty! It looks like a fry daddy may be needed in my near future.
Oh – and if you are looking to gain a little weight (seriosly… who ARE you people??), make sure to check out Peabody and Tartlette's roundup on their blogs on the 15th!
Bread Machine Doughnuts – from Recipezaar
Not the one? See other Bread Machine Doughnuts Recipes
Measure ingredients into your ABM baking pan.
Select dough setting and start machine.
Roll finished dough to 1/2 inch thick. Cut with a 2-1/2 inch donut cutter.
Let rise, covered, 30 minutes or until doubled.
Deep fry in fat at 375 degrees.
Turn doughnuts as they rise to the surface. Fry until brown on both sides.
Drain on absorbent paper towels. Either glaze or dust with powdered sugar.