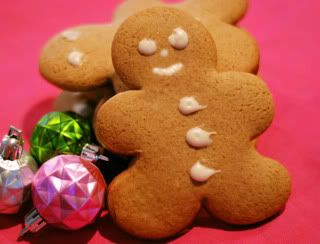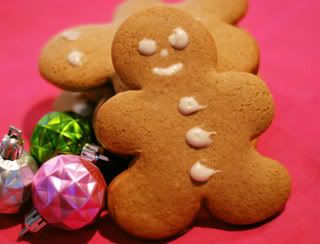 I love traditions. My husband cracks up at me because if we do something once, and enjoy it, then I make it a tradition to do that same thing every year! It seems like this time of year we have my made up traditions coming out of the woodwork. One tradition that got its start last year in our home, and will continue for as long as I can pull it off with my children, is that of the missing gingerbread man cookie. You may (or may not) recall last year that in this post (It's 2pm…Do You Know Where Your Gingerbread Man is?) I documented the start of this fun tradition. Based on an experience I had and remember vividly from Kindergarten and based on the story about the "run run as fast as you can" gingerbread man, we once again made gingerbread men cookies. In the oven they went… eight at a time. Out of the oven, much to my short attention spanned children's dismay(which in short means that they couldn't sit in front of the oven for the entire baking time), came 7 little gingerbread men. One gingerbread man from each batch got loose, and my kids went on a massive gingerbread man hunt to find them.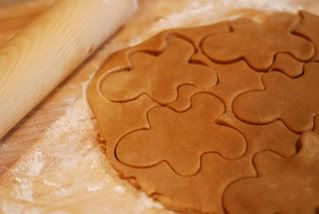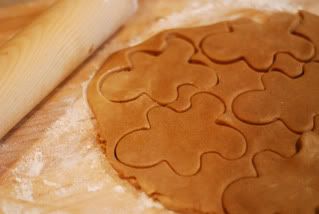 It happened to snow on the day of the gingerbread man adventure and Jacob swore that he saw itsy bitty footprints in the snow, resembling the gingerbread man's footprint. Kelly was convinced that the gingerbread man somehow got flushed down the toilet. Either way, the hunt went on and on for several hours. The kids called Grandma so she could be involved in the hunt, because you never know… the gingerbread men could have easily left our house in Kansas City and make it all the way down to the southern tip of Texas in just a couple of hours. What takes humans two days by car is apparently just a short jaunt for gingerbread men.
Two days later, Kelly found a crumb on the floor that she is confident came from the missing gingerbread man. Her discovery started the hunt all over again!
What I love about this tradition is the imagination and the sense of wonder that it brings out in my kids. That magic is often dismantled after a few years in elementary school. My goal is to keep it alive as long as possible. Children need and thrive on traditions. My five year old is now at an age where he remembers things we did last year and longs to do them again this year. It is a fun time…a fun age… and a magical moment captured in my memory forever.
If you want to start your own Gingerbread Man tradition, head over to Sandi's blog from the Whistlestop Cafe. In my opinion, she has the best recipe ever for Gingerbread men cookies.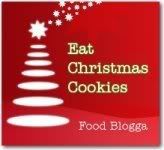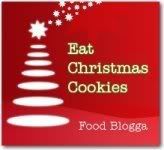 This post is meant to serve as my entry for Susan from Food Blogga's "Eat Christmas Cookies" event. Cookies are flying in from all over the world at Susan's place. Make sure to stop in over there to get some inspiration and then to cook up some goodness of your own. Happy memory making!