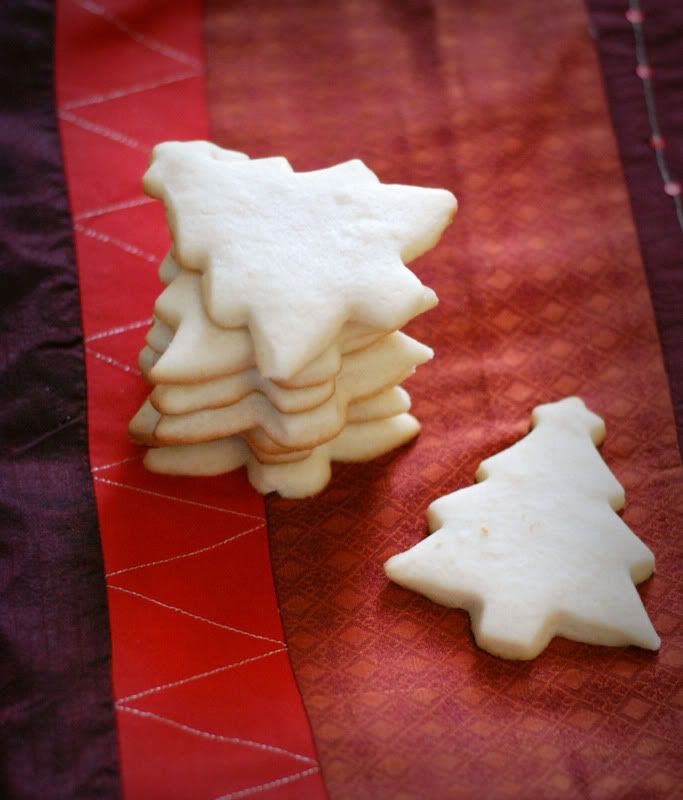 I have a ton of housekeeping to do around here! This post isn't going to have a whole lot of substance, but I promise a great soft sugar cookie recipe at the if you hang in there through to the end.
Pay It Forward:
Sandi over at one of my favorite blogs, The Whistlestop Cafe, posted a little something on her blog last week about a Pay It Forward thing going on around the blogosphere. I decided to participate and with that you get the chance to participate as well! Here's the scoop:
"I will send a handmade gift to the first 3 people who leave a
comment on my blog requesting to join this Paying It Forward exchange.
I don't know what that gift will be yet and you may not receive it
tomorrow or next week, but you will receive it within 365 days, which
is my promise! The only thing you have to do in return is pay it
forward by making the same promise on your blog."
Adopt a Blogger
Thank you all for being so patient about the Adopt a Blogger event. What was I thinking starting this right around the holidays? My goal is to have everyone matched up by the middle of this week. We are still very top heavy on the newbie bloggers. If you are a blogger who has blogged for a year or more and are interested in participating, please add your request to join in the comment section of the original adopt a blogger post.
Nick 'n' Soft Sugar Cookies – Recipe from the December 2007 issue of Taste of Home magazine

These cookies are perfect for cutouts. The dough is incredibly easy to work with! Santa would love this with a big old glass of milk!
INGREDIENTS
1 cup butter, softened
1-1/2 cups confectioners' sugar
1 egg
1-1/2 teaspoons vanilla extract
2-1/2 cups self-rising flour
FROSTING:
2-1/2 cups confectioners' sugar
1/4 cup water
4 teaspoons meringue powder
1/4 cup light corn syrup
Green, red and yellow food coloring
DIRECTIONS
In
a large mixing bowl, cream butter and confectioners' sugar until light
and fluffy. Beat in egg and vanilla. Gradually add flour. Divide dough
in half. Cover and refrigerate for 2 hours or until easy to handle.
On a lightly floured surface, roll out one portion of dough
to 3/16-in. thickness. Cut with floured cookie cutters. Place 2 in.
apart on ungreased baking sheets. Bake at 375° for 5-7 minutes or until
set. Cool for 2 minutes before removing from pans to wire racks to cool
completely. Repeat with remaining dough.

For frosting, in a small mixing bowl, beat the confectioners'
sugar, water and meringue powder on low speed just until combined. Beat
on high for 4 minutes or until soft peaks form. Add corn syrup; beat 1
minute longer.
Tint with food coloring of your choice. Cover frosting with
damp paper towels or plastic wrap between uses. Spread and/or pipe
frosting on cookies. Let stand until set. Yield: 3-1/2 dozen.
Editor's Note: As a substitute for each
cup of self-rising flour, place 1-1/2 teaspoons baking powder and 1/2
teaspoon salt in a measuring cup. Add all-purpose flour to measure 1
cup. As a substitute for each 1/2 cup of self-rising flour,
place 3/4 teaspoon baking powder and 1/4 teaspoon salt in a 1/2-cup
measuring cup. Add all-purpose flour to measure 1/2 cup. Meringue
powder is available from Wilton Industries, Inc. Call 1-800/794-5866 or
visit www.tasteofhome.com for a Web site link.