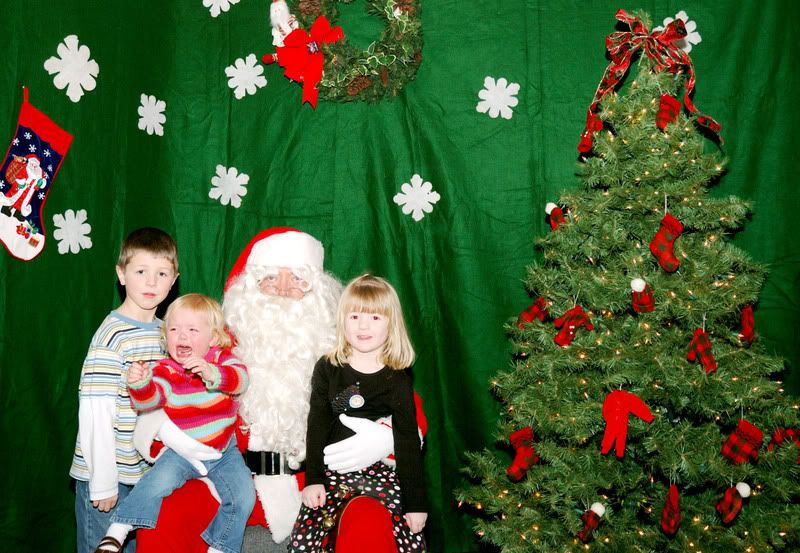 (Taken by the staff photographer at Breakfast with Santa. Check out last years picture by clicking HERE. What a difference a year makes!)
Our "Dear Santa" letters for this year:
"Dear Santa, Melmo…backback…backpack… Love, Ella"
"Dear Santa Claus,
I would like for you to surprise me this year. I have been good this year. I stayed on green in my classroom the whole year so far. I sleep in my bed all night without calling for my mommy and daddy. I use my manners. Please and thank you. How are you? I want one thing this year. I would like a Transformer. I love you! Jacob"
"Dear Santa,
How have you been? I only want a candy cane this year. I want a two baby stroller with two seats. I would like a dolly house and a dolly this year. How's your ride? Do you like carrots? I do what my mommy and daddy say. I like sparkles. Will you get mom and dad something cute that they want too? I loved that time we took that picture sitting on your lap. That was nice. You were cool. What houses are you going to? My name is Kelly and we are in Kansas…not Iowa. I hope you can find it. Nothing else! Love, Kelly"