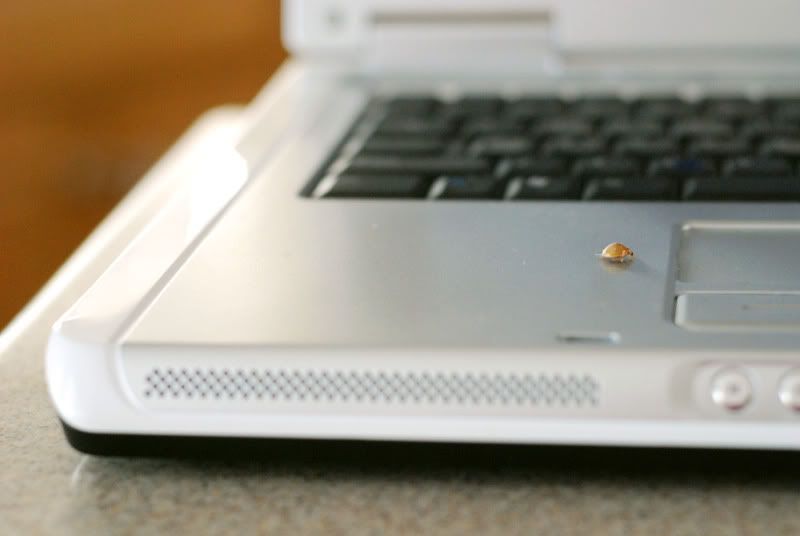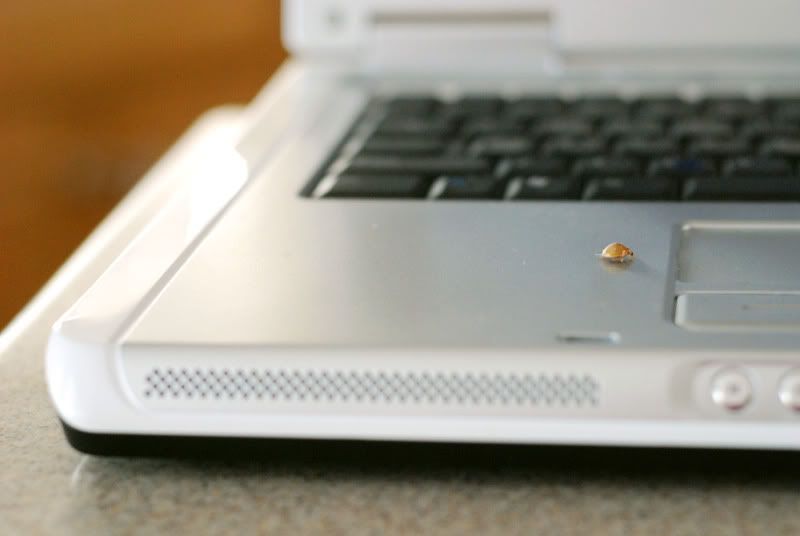 I have had a little friend helping me with my work today. Yes…Mr Ladybug (aren't they misters if they are this yellow color?) decided that he wants to be a recruiter, so he has been spending the day on my computer, determined to learn everything he can about the industry so he too someday can be in this profession.
Why, do you ask, am I allowing him to hang out on my computer? Well… the answer is easy. Kelly had an absolute meltdown of a fit when I was going to take him outside "to be with his family". "But, I think he wants to be part of our family Mommy… please can he stay?"
Being the sucker for those cute blue eyes and a passionate heart, I am now working away with a ladybug hanging out on my computer.