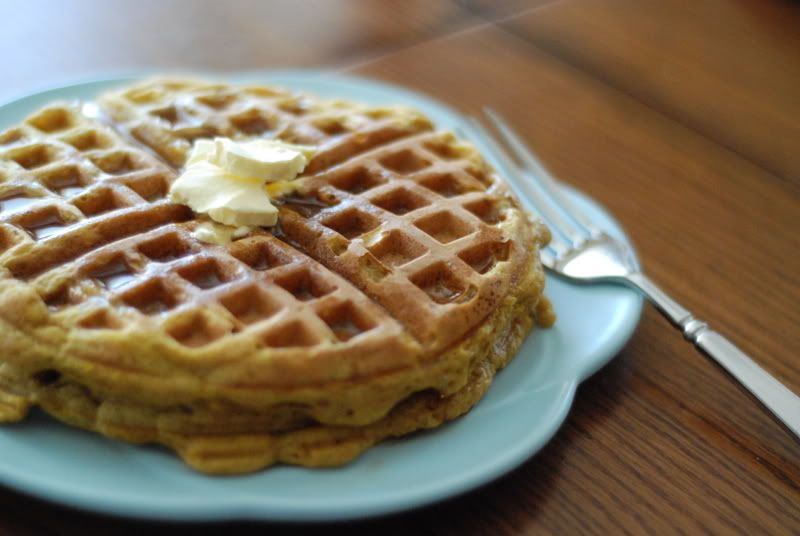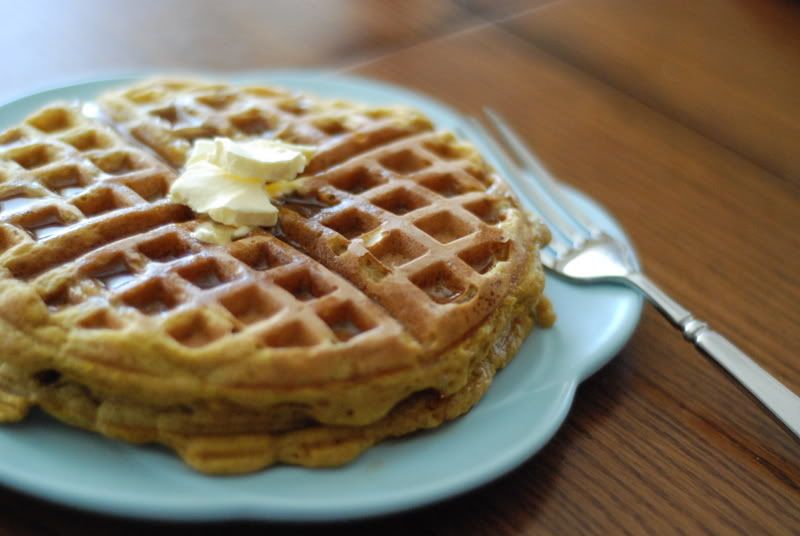 First of all, if you haven't already, make sure you head over to my "Adopt a Food Blogger" post and put your self up for adoption or adopt a fellow foodie!
It seems like it has been forever since we have had a weekend with absolutely nothing planned. No football games to go to, no birthday parties to attend, no important social events…nothing! Lazy, do nothing weekends are so rare, but they are so treasured. I love not being in a hurry in the morning to get out the door and go somewhere. I love hanging out in our pajamas and the baby morning breath that lingers until mid-day. (Adults in this house have a different rule… even on lazy pajama days, teeth brushing is required first thing in the morning. Adult morning breath…ICK! Baby morning breath…sweet!).
This morning I woke up and was in a great mood. I was determined to be a great mom and to have a great day with my kids. We started off all snuggled up in bed, which is usually what happens on lazy days. One by one each kid seemed to randomly make their way into our bed, which I love…as long as it isn't 5am. After a bit of snuggle time, we headed downstairs to get breakfast started. I turned the iPod on to my favorite 80's tunes and the kids all gathered around as we started to make Pumpkin Waffles. Kelly stirred the ingredients in, Jacob was the gatherer of ingredients and Ella just kind of hung out observing. We'd stop every once in awhile to dance and sing to a favorite tune or for Kelly to show us her latest fancy footwork. Things couldn't be more perfect.
Of course, all good things must come to an end. Jacob got bored with the cooking and decided to clean out his art cabinet. After about five minutes I looked over and found him knee deep in coloring books and crayons, poured all over the floor. Trying not to let the mess ruin my mood, I decided to let it slide. Then Kelly, being the ever so helpful girl that she is, tried to get the flour out of the pantry by herself, pulling the canister out and in the process knocking over a full bag of bread flour. Yes…I had an almost entire bag of flour dumped on the floor. Oh, and wait… it gets better. As I was cleaning the enormous amount of flour up off of the floor, I heard Ella getting into something. That something was the egg shells. Yep…Ella was eating the recently cracked open egg shells out of the trash can. Could life not be any more comical?
I was about at the end of my short rope of patience when I looked over at the swelling waffle maker and breathed in the aroma of pumpkin and spices. The first pumpkin waffle was almost ready. I found this recipe over at the Smitten Kitchen and knew this would be the perfect lazy Saturday morning recipe. I adapted it a little bit…I didn't include the cloves and I added a splash of vanilla. As we set around our kitchen table this morning… my kids, not perfect, but still precious in each and every way, I couldn't help but relax and ignore the mess all over the floor. The oooohh's and ahhhh's over the delicious waffles made all my cares disappear. A lazy Saturday morning, with a few mishaps thrown in, rescued by some of the most delicious waffles I have ever made.
You can find the recipe for the Pumpkin Waffles over at the Smitten Kitchen. The recipe for a perfect Saturday? Throw in these waffles, a free schedule, and an ounce of real life and you will have a wonderful Saturday to remember.