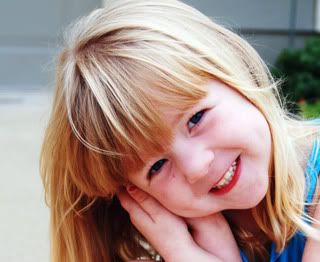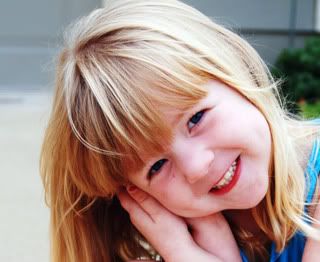 Soon after Kindergarten started for Jacob, Kelly was walking around the house acting a little blue. When I asked her what was wrong she said, "You know… I am getting really tired of everything being about Jacob." With Jacob's surgery, and Jacob playing baseball, and Jacob starting Kindergarten, she was right. Everything lately had been all about Jacob. My poor little middle sweetie was feeling very left out and very jealous.
Well, last week we had some "Everything is about Kelly" time and she loved it. She finally started preschool on Thursday and a couple of days before that just her and I went shopping for clothes to start school. We went out to eat, played whatever she wanted, and had some time where we just focused on her. It did seem to perk her up, as she does enjoy attention.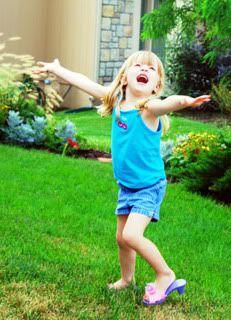 Kelly is the middle child and I am here to attest…what they say about middle children is true. She is the one who has always taken a back seat to her siblings. I don't know why that is, but she has always been so independent and just seemed to require less from us. She likes to do her own thing, is a bit of a diva, and is sweet as pie all at the same time. She is my drama queen and the comedian in the family. She loves to laugh and she loves to make us laugh. She does love attention, and any time she is getting attention from anyone, she soaks it up like a sponge does water and she milks it for all that it is worth.
Kelly did fantastic her first day of preschool and dance class also started up again for the year and she did great at dance. I am so proud of her and the way that she listens to her teachers and is kind to her friends. We love you Kelly!