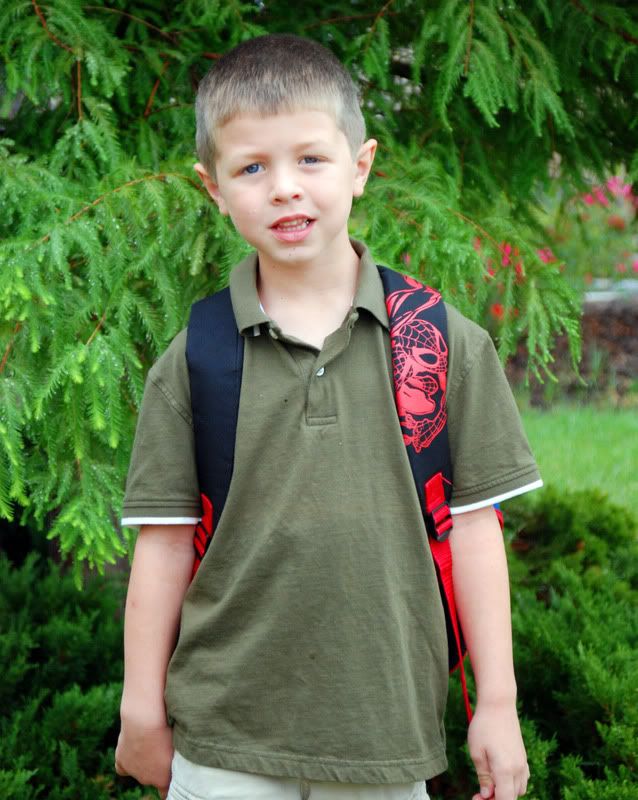 The first day of Kindergarten came and went and we made it. Jacob walked into the school and together we walked all the way down the long hall to his classroom. He hung his backpack outside of his room and by the time I turned around he had walked right inside his room…without even saying goodbye! I peeked in and said "Jacob?" He looked at me and smiled like "Ooops!" and I came in and gave him a hug.
He was so excited to be at school and he had a wonderful first day. He has already made some new friends, he was so excited about going to the library, and he wants to invite his teacher to his next birthday party. He can't wait to go back tomorrow.
Of course, the three hours he was gone flew by as I am sure it will everyday. Kelly missed Jacob a lot and couldn't wait to go pick him up.
I had only a few tears…I did much better than I expected! Here is to another milestone.