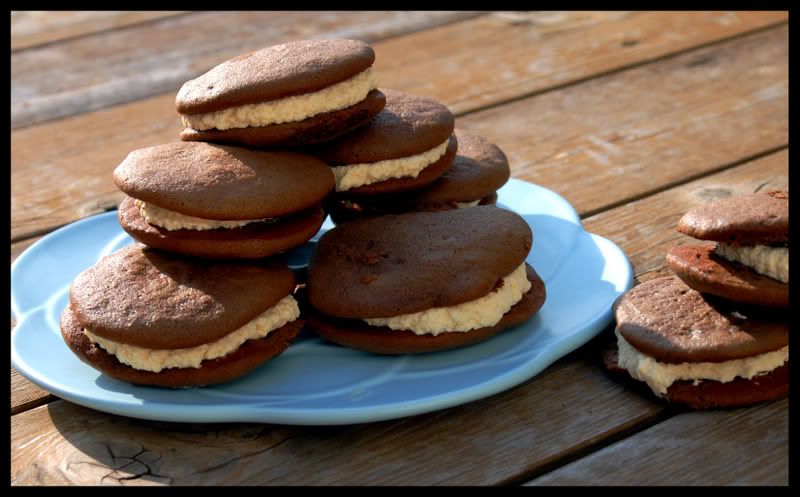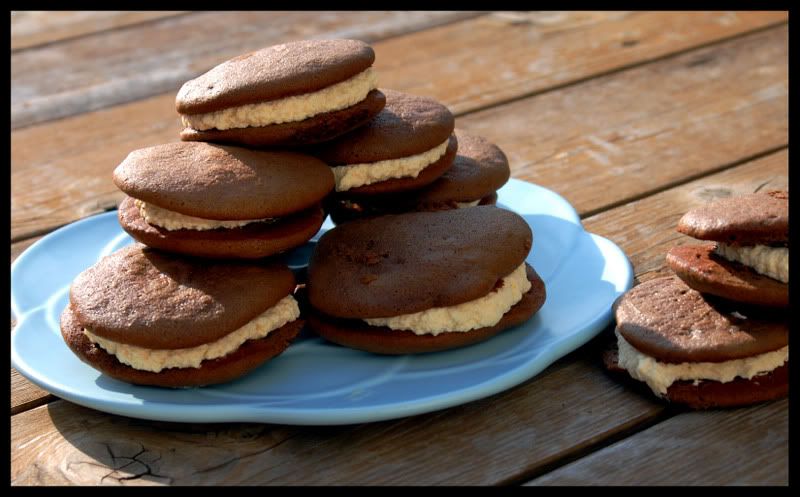 If you are anything like me, how well your hair behaves for you in the morning can be a great predictor of how your day is going to go. If my hair falls limp and is unmanageable before I even walk out of the bedroom, I know the day ahead is going to be rough. If my hair is full of body, laying at all the right places and looking good, then I know that I am in for a great day!
On good hair days, I often find myself a little happier…a little more chipper. I am a better parent and therefore my kids respond to my happiness with their own happy moods. I am productive, energetic, and I seem to be more balanced. It seems odd that something as simple as looking good can help you to feel so good.
On my most recent good hair day, I somehow managed to get all of my work done, spend a lot of quality time with the kids, get my cleaning done and find time to bake something. Since I have been working more, my baking time has gone completely down hill and I have been itching to bake something…anything! I have had a chocolate cake bookmarked to try for the past 3 weeks and I really wanted to make that, but it was 7pm and a cake would be too time consuming. Craving something chocolate, my mind went back to some photos I saw on a blog the other day corresponding with a Whoopie Pie recipe. I couldn't for the life of me think of which blog I found it on and I had forgotten to bookmark the recipe. I decided to Google Whoopie Pie recipes and stumbled upon an Emeril recipe for Whoopie Pies.
These whoopie pies were very sweet and upon first taste, I didn't really care for them. My family devoured them and kept begging for more. Overnight, I stuck them in the freezer and the next day I pulled them out and tried one. Frozen whoopie pies are the way to go. I am really not sure why freezing them made such a big difference for me, but I am hooked on the frozen version of whoopie pies, and the rest of my family enjoyed them frozen as well.
On your next good hair day, or if you are having a bad hair day and need a yummy chocolate pick me up, give these creamy chocolate treats a try! Oh – and I have sense remembered the blog I originally saw the whoopie pie recipe on. It was fellow Just Baking writer, Jennifer from The Barmy Baker. Her version is a little different with a delicious looking marshmallow filling inside.
Here's wishing you a good hair day, every day.
1 cup granulated sugar
1 3/4 cups shortening
2 large eggs*
2 cups all-purpose flour
1/2 cup baking cocoa
1 1/2 teaspoons baking soda
1/2 teaspoon salt
1 cup buttermilk
1 tablespoon plus 1 teaspoon pure vanilla extract
2 large egg whites*
1 tablespoon vanilla extract
1/4 cup whole milk
3 cups confectioners' sugar
Preheat oven to 350 degrees F. Grease 2 baking sheets and set aside.
To make the cookies, in a large bowl using an electric mixer, cream together the sugar and 1/2 cup of the shortening. Add eggs and mix well.
Onto a sheet of waxed paper, sift together the flour, cocoa, baking soda and salt. Add to the wet ingredients, alternating with the buttermilk. Add 1 teaspoon of the vanilla and mix well. Drop by tablespoonfuls onto the prepared baking sheets. Bake until tester comes out clean, about 10 minutes.
Remove from the oven and cool on wire racks.
To make the filling, in a large bowl using an electric mixer, beat the egg whites until stiff. Add the remaining 1 1/4 cups of shortening and 1 tablespoon of vanilla, and mix well. Add the milk and sugar, and beat until smooth.
Lay half of the cookies flat on a work surface. Divide the filling among the cookies, spreading out to the edges. Top with the remaining cookies to form sandwich pies. Serve immediately, or cover tightly and refrigerate before serving.