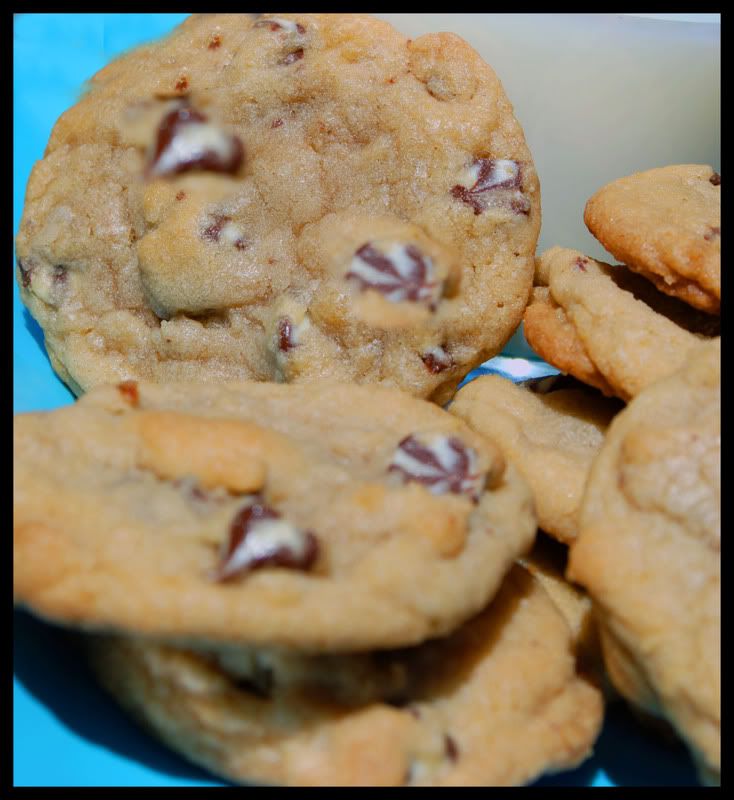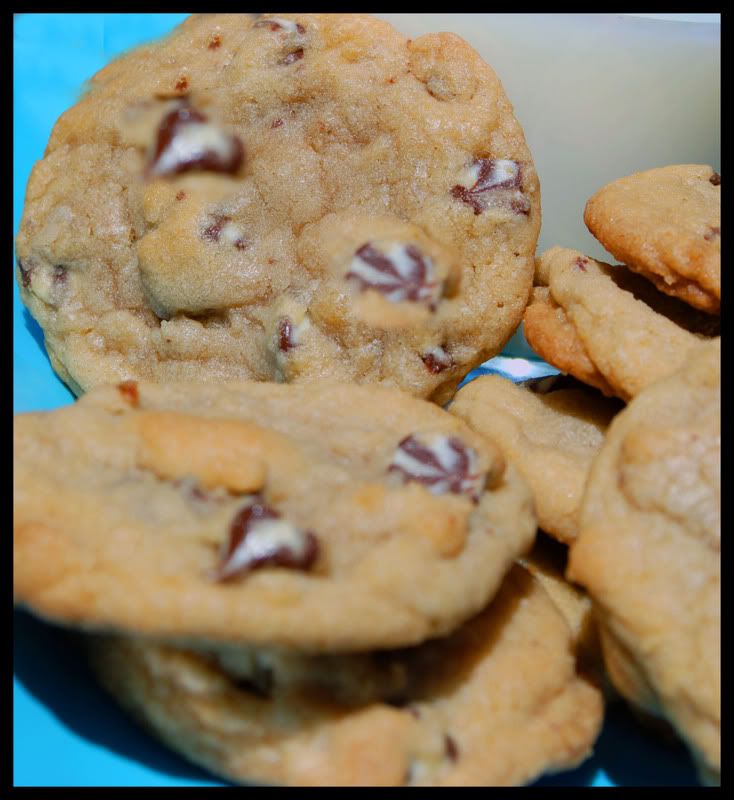 You know…sometimes life gets in the way. We have had a very busy, hectic, crazy couple of weeks. It has honestly been a whirlwind of activity and I have barely had a moment alone in the kitchen. If you are curious to see what has been going on in our life (and if you want to see some photos of some adorable kids) head over to my family blog – Dishing it up Family Style.
Life has been in the way, but it has been a good thing. Our life is good and school is out for the summer. We are ready to make memories and lots of great food!
Thank you to everyone who has continued to visit my little home on the web while I have been MIA the past couple of weeks. As a treat to you, I am going to share my all time favorite chocolate chip cookie recipe. If your idea of a great chocolate chip cookie is one that is chewy with a slightly crispy outer edge, than you will love this chocolate chip cookie recipe. If you love your chocolate chip cookies to be thick and cakey, then go elsewhere for a great chocolate chip cookie recipe because this one is nothing of the sort. After many, many, many years of trying various recipes and never quite finding the perfect one, my friend DeLynn and her friend Lisa came up with this recipe. It makes a lot of cookies so either be prepared to be very hungry or be open to sharing! The dough and the cookies freeze well. I always have this dough on hand in frozen little balls ready to be popped into the oven at a moments notice.
Now, without further ado, here is the recipe:
Lisa's Swirled Chocolate Chip Cookies
1 1/2 cups butter or margarine
1 1/4 cups granulated sugar
1 1/4 cups brown sugar , firmly packed
2 teaspoons vanilla
2 large eggs
4 cups flour
2 teaspoons baking soda
1 teaspoon salt
4 cups Nestle semi-sweet and white chocolate swirled chocolate morsels , divided (You can also use semi-sweet or milk chocolate chips)
Preheat oven to 350°.
Mix butter, sugars, vanilla and eggs in large bowl.
Stir in the flour, baking soda and salt.
Stir in 2 cups of Swirled Chocolate Chips.
Drop dough by rounded measuring tablespoons, about 2-inches apart onto ungreased cookie sheet.
Place the several of the reserved swirled chocolate chips on top of each cookie.
Bake 9-12 minutes or until light brown.
Cool slightly.
Remove from cookie sheet. Cool on wire rack.