We have had a busy couple of weeks! I went to the lovely city of Louisville, KY last week on a business trip. I had a great time, complete with making my very own glass blown ornament. Nick and my parents were able to handle the kiddos while I was gone. It was a nice break for me to get away for a bit and to have the opportunity to put my professional hat on.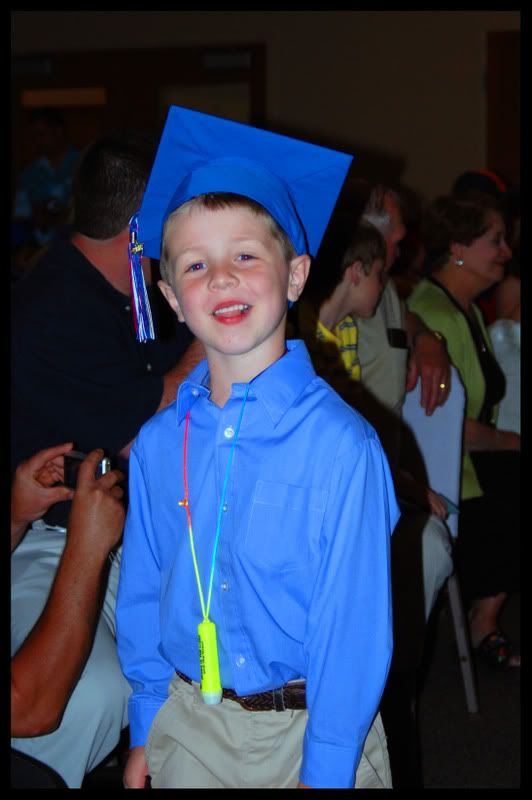 On the day I returned, Jacob graduated from preschool. He is now ready to join the ranks as a Kindergartner. I am torn with this… I am ready for him to be in school, but I am not ready for college to be right around the corner! I know it will be here in a blink of an eye, just like the last 5 years has been.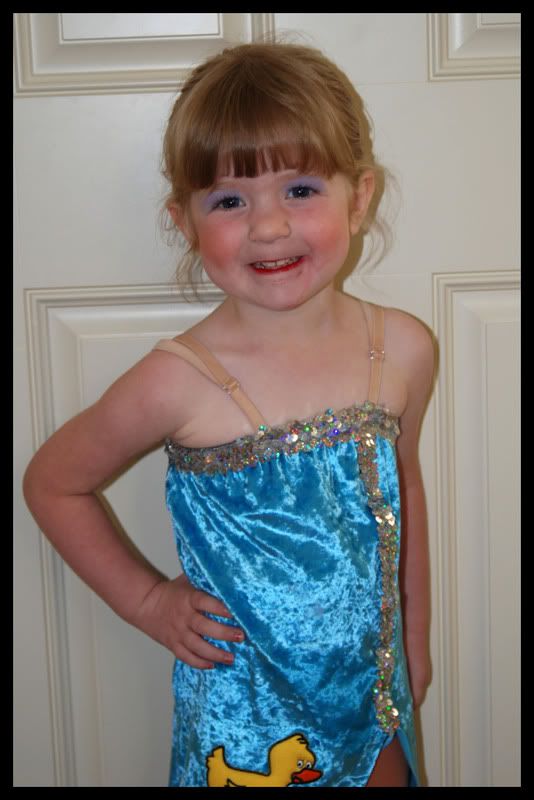 The very next night, Kelly performed in her first dance recital. OK – your definition of performing and my definition of performing might be slightly different. Kelly got out on stage, looked into the audience and put her hands up over her face. She swayed a tiny bit, but pretty much just stood there like a statue, terrified to death of the hundreds of people she stood before. It was still very cute.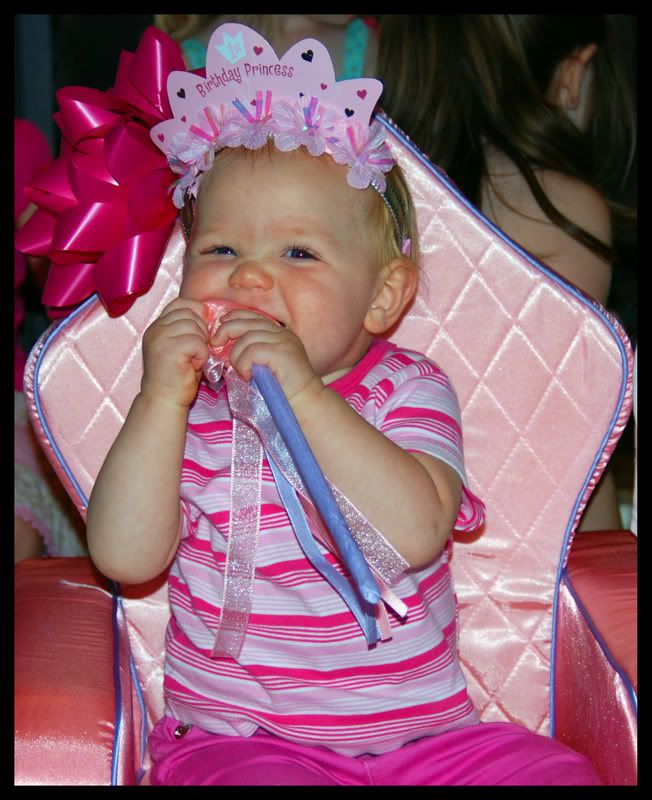 The next day, we celebrated Ella's first birthday. Her birthday is not actually until the 27th, but we had the party early since I had a lot of family in town. My friend Sara made her an individual birthday cake. Ella was very dainty about eating it. She slowly started picking off the icing flowers and then she would stick her fingertip into it. Finally, when her brother showed her how it was done, she got down to business and dug right in. She was a mess from head to toe!
As you can tell, we have had a busy couple of weeks and we are very ready to slip into the slower schedule and lazy days of summertime.