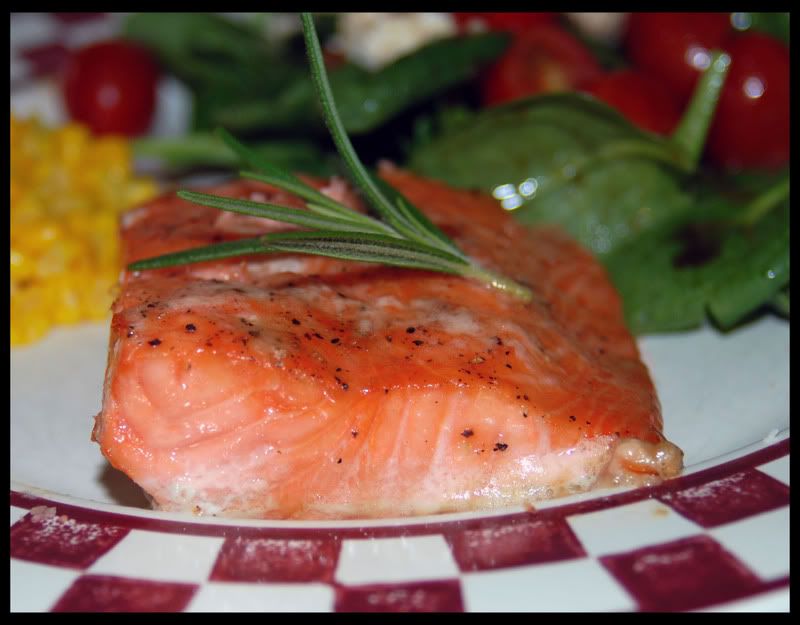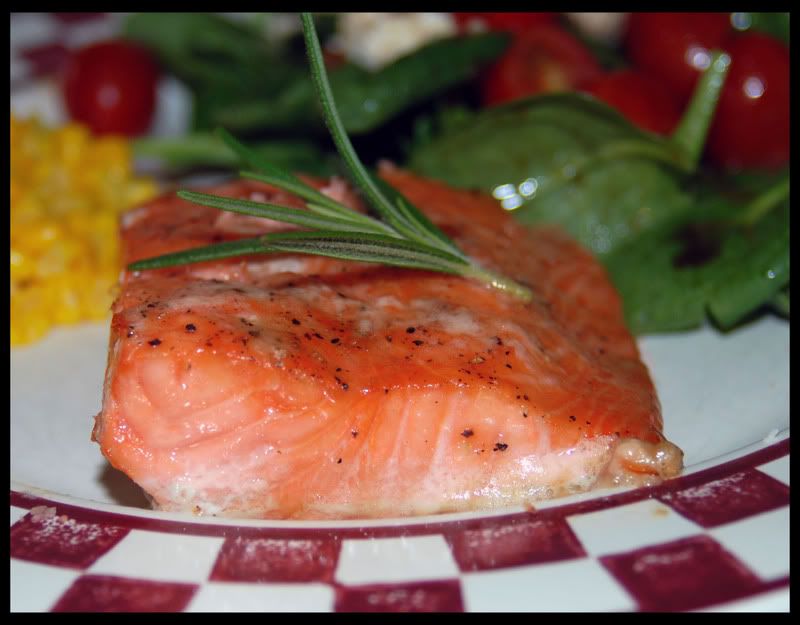 I know a lot of people who claim to not like fish. They often say it is because of the "fishy" flavor that fish has. A lot of people I know who do like fish don't like to make it at home because they think that the recipe has to be elaborate or the process of making the fish is time consuming. They would rather go out to a seafood restaurant and order up their fish than to make it at home.
My husband and I used to be like that. We would only go out to eat if we wanted seafood. We had a "fish phobia" that neither of us were willing to do anything about…we were intimidated by the entire fish process.
A few years ago this all changed when I decided to give Tilapia a try at home. I had several great attempts with various Tilapia recipes (click here to see some of my favorite Tilapia recipes). My confidence and desire to learn how to cook other varieties of fish grew. I discovered that cooking fish is really simple. I have no idea why I thought it was so difficult because it really is not.
One of the seafood recipes my husband and I love to make now is just about as simple as it gets. It is a cedar plank salmon recipe that uses few ingredients but packs restaurant quality flavor into every single bite. We don't go out to eat at seafood restaurants anymore, thanks to recipes like this. If you are ready to get over your fish phobia head to your nearest fish market, of if you are in the midwest like us, head to Costco. Make it easy on yourself and buy your fish already skinned and de-boned. Then follow this recipe and take your first step into fish phobia freedom.
Easy Cedar Plank Salmon, from Recipezaar
Cut a cedar plank to fit your barbeque grill.

You won't be saving this, so no need to be fancy.

(We usually get a 1"-thick, 12" wide board and cut it into appropriately sized pieces.) Completely submerse the cedar plank in water for 15 minutes.

Put the salmon"skin-side" down on the wet plank.

(Remember that anything hanging off the side of the board will burn, so try to maneuver the salmon all onto the board.) Salt and pepper to taste.

If you have a favorite herb or spice, you might want to add a sprinkle now.

Pat a thickish coating of brown sugar evenly over the top of the salmon.

We like our salmon well-glazed, so we pat about a 1/4" layer onto the fish.

Dot with little chunks of the butter, use more or less to your taste.

Grill (on a rack) above medium hot coals until the fish is firm in the center.

To serve, just pop the plank onto a platter and cut pieces off the salmon at the table.