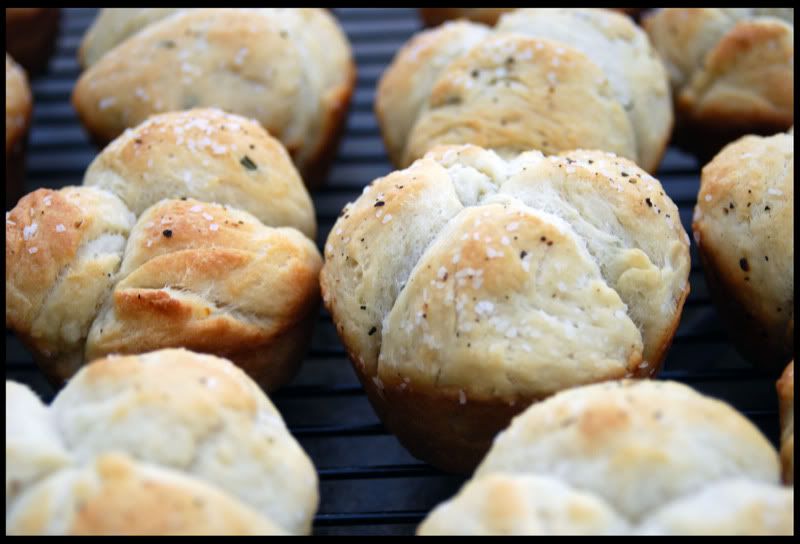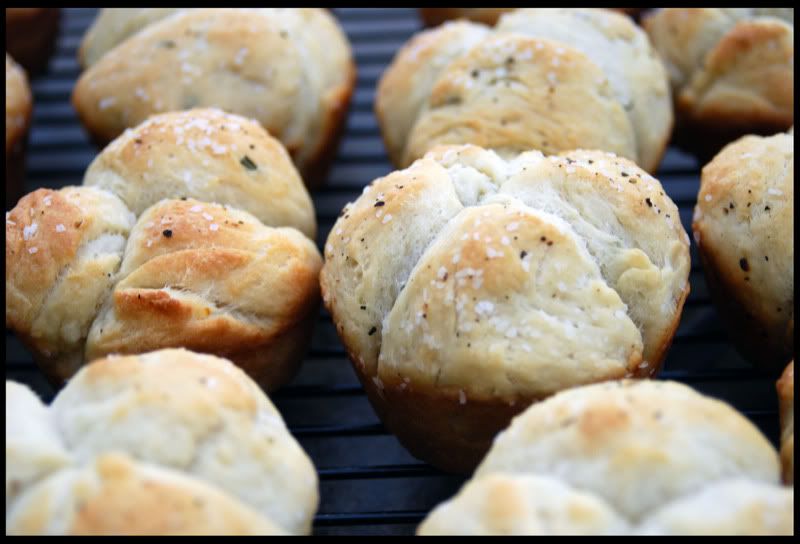 The first time I ever made clover rolls it was a kitchen disaster. To this day I have no idea what went wrong. The rolls that I had such high hopes for were hard as a rock. My husband and I had a fun time kicking them around the kitchen. I tried to give our dog one and he, the dog that normally inhaled people food, took the roll in his mouth, ran outside and buried it. I think he knew deep down that these rolls should be out of site because of the danger they could cause if one was thrown and bonked someone in the head. We are talking concussion quality rolls.
That was a few years ago and I had stayed clear of clover rolls because of that one disaster. Today, however, I had a change of heart. I was trying to decide what to make for the Waiter There's Something in My…Bread event. I was browsing through my recipes and was feeling uninspired. What happened next was nothing short of fate. I literally stumbled upon a food blog called "What We're Eating". This blog sucked me in from the first post I read and I kept reading and reading. It is a brilliant blog. As I was browsing through the posts I noticed some amazing photographs. Particularly, a photo of some incredible looking Rosemary Clover Rolls. I knew that this was my sign to get back on that horse and try to make clover rolls again. I was going to give this recipe a try and hope that it would be a success.
Let me tell all of you… I think these have got to be the best rolls, hands down, that I have ever made. They are tender, soft and crusty all at the same time. The addition of the kosher salt and cracked fresh pepper on top is what makes this recipe over the top delicious. I can just imagine the flexibility this recipe would allow with changing out the rosemary for a different herb. I will be making these over and over and over again and I will probably not change a thing. They are perfect the way they are.
To give these perfectly divine rolls a try for yourself, head over to the What We're Eating blog and take a look around. To be tempted by other delicious breads, head over to the April edition of Waiter There's Something In My…Bread event, hosted by the talented Andrew of Spittoon Extra.