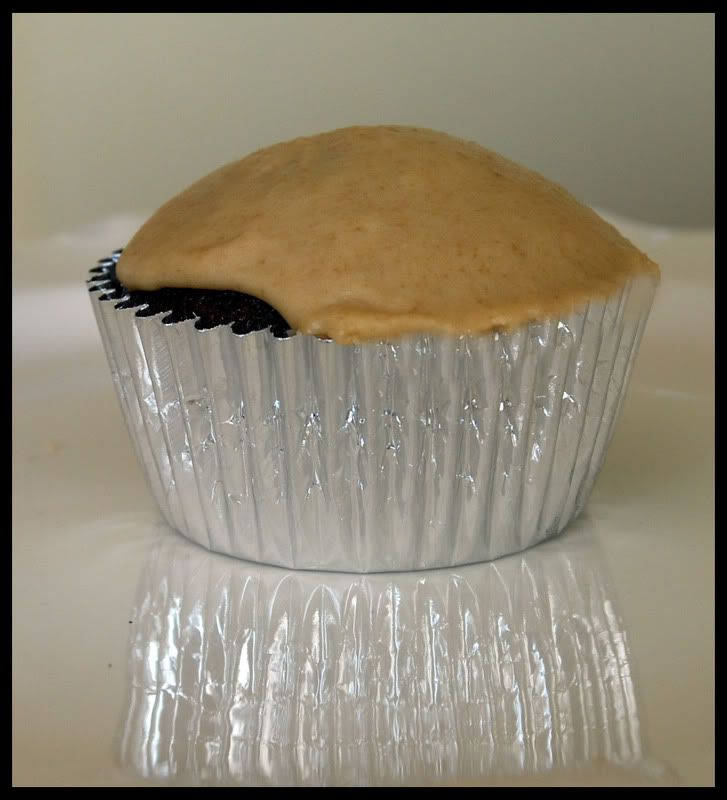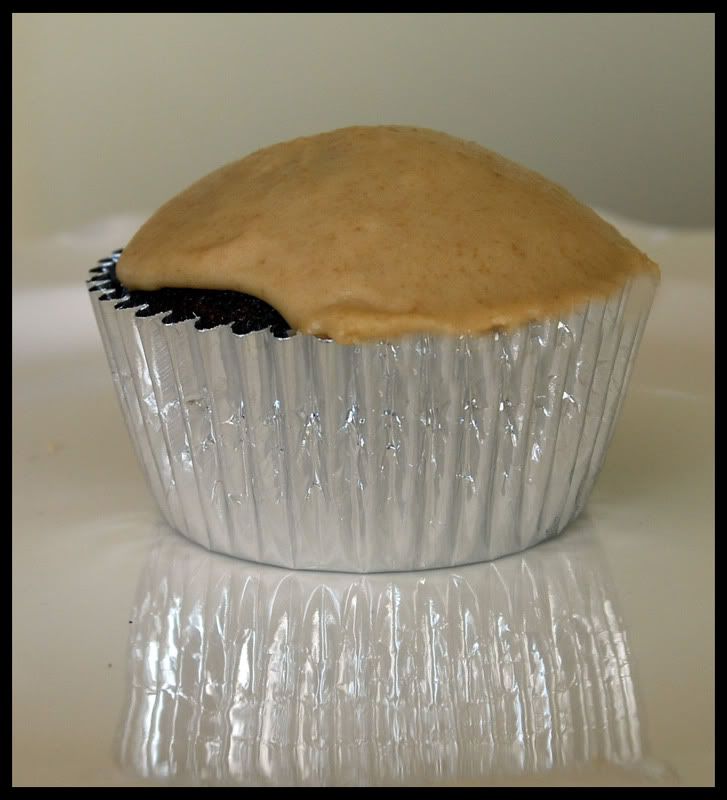 Texans are proud people. If you want proof, pass over the border in to Texas, stop at the nearest visitors center and you will be greeted with friendly folks eager to pass out their giant "Don't Mess With Texas" bumper stickers. You will see big Chevy trucks with the "Lone Star State" emblem on their back windshields. You will find little old ladies, proud of their Texas history, handing out brochures about all of the great things to do in Texas. You will pass by football stadiums, from pee wee to college, packed to the gills with faithful Texas football fans week after week (OK…well this part is solely based off of one of my favorite TV Shows, Friday Night Lights, but I'm sure it is true!). Texans are proud and they like to do things in a big way.
A couple of weeks ago, the newest issue of Taste of Home magazine arrived in my mailbox. The cover title of this months issue is Crazy for Cupcakes. Well…I'm crazy for cupcakes and the photos on the front had me intrigued. I stopped what I was doing, sat down and opened the issue to browse through it right away. One of the things I like about the magazines put out be Reiman Publications (Taste of Home, Simple and Delicious, Light and Tasty) is that the recipes all seem doable. You don't have to be a gourmet chef to be able to put something tasty on your table every night. Their recipes are for people like you and me… busy and tired yet we enjoy cooking and want to be able to make a home cooked meal each night that won't take an entire day of preparation. I always can find more than enough recipes in their magazines to keep my menu plan full.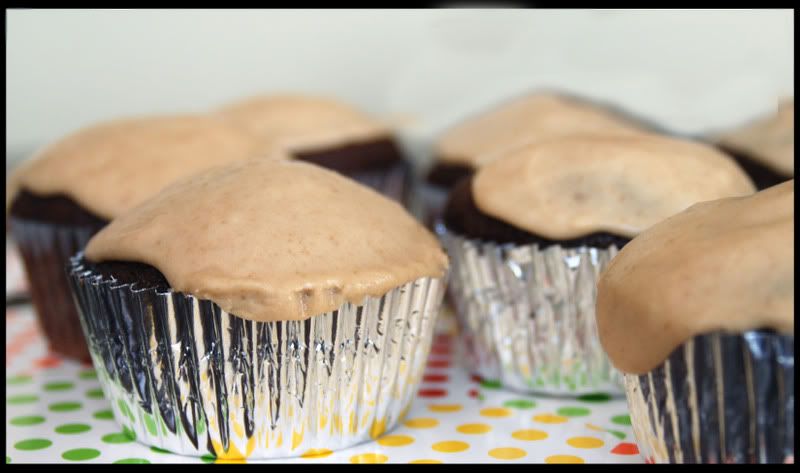 You are probably wondering what the heck these two paragraphs have to do with each other. What do proud Texans and Taste of Home magazine have in common? To be honest with you, I am really not sure except that in this months issue I found a recipe I couldn't wait to try called "Texas Chocolate Cupcakes".The recipe promised to deliver two of my favorite flavors…chocolate and caramel. What could be better?
I do not know where the name "Texas Chocolate Cupcakes" came from as the woman who wrote this recipe is from Virginia. My only guess would be that these are cupcakes to be proud of….Texas proud. If you make these cupcakes you'll be proud in a big way. They are moist chocolate cupcakes with a sweet whipped caramel frosting. The flavor is big…just like Texas. In fact, I can see the state of Texas changing their marketing materials simply because of these wonderful chocolate cupcakes. The Chevy trucks will now have cupcake emblems instead of the Lone Star. The ladies at the visitors center will be passing these out along with the new bumper stickers that say "Don't Mess With Texas Cupcakes…they are perfect just the way they are." Get on the bandwagon now and be one of the first to have that Texas Cupcake proud feeling. Here is the recipe so you can try it out for yourself.
Texas Chocolate Cupcakes
INGREDIENTS
2 cups all-purpose flour
2 cups sugar
1 teaspoon salt
1/2 teaspoon baking soda
1/4 cup baking cocoa
1 cup water
1 cup vegetable oil
1/2 cup butter, cubed
2 eggs
1/3 cup buttermilk
1 teaspoon vanilla extract
CARAMEL ICING:
1 cup packed brown sugar
1/2 cup butter, cubed
1/4 cup milk
2 to 2-1/4 cups confectioners' sugar
In a large mixing bowl, combine the flour, sugar, salt and baking soda. In a large saucepan over medium heat, bring cocoa, water, oil and butter to a boil. Gradually add to dry ingredients; mix well. Combine eggs, buttermilk and vanilla; gradually add to batter and mix well (batter will be very thin). Fill paper-lined muffin cups three-fourths full. Bake at 350° for 15-20 minutes or until a toothpick comes out clean. Cool for 10 minutes before removing from pans to wire racks to cool completely.
For icing, in a heavy saucepan, combine the brown sugar, butter and milk. Cook and stir over low heat until sugar is dissolved. Increase heat to medium. Do not stir. Cook for 3-6 minutes or until bubbles form in center of mixture and syrup turns amber. Remove from the heat; transfer to a small mixing bowl. Cool to room temperature. Gradually beat in confectioners' sugar. Spread over cupcakes. Yield: 2 dozen.