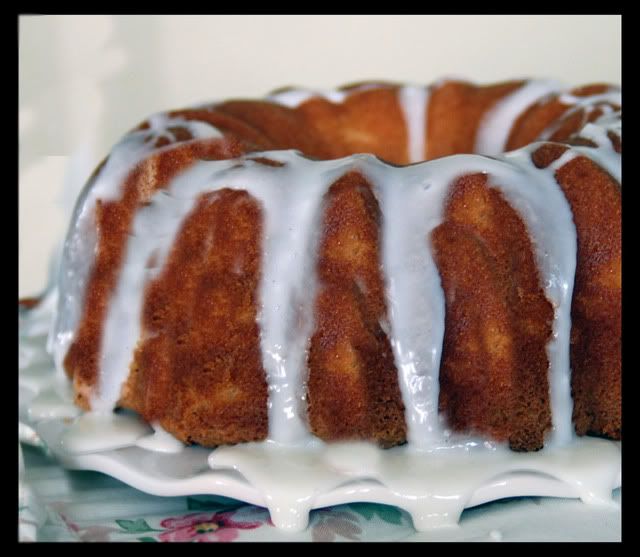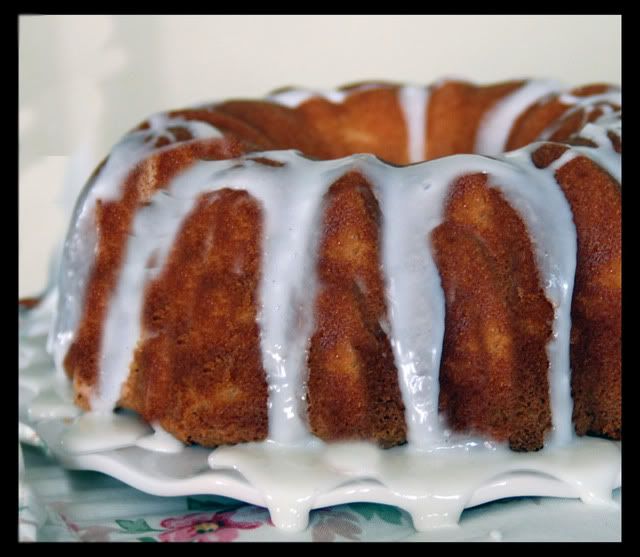 History shows that the name pound cake originated from the fact that the original pound cake recipes contained one pound each of butter, sugar, flour and eggs. I am not convinced that is the real reason. I think the real meaning behind the name pound cake comes from the fact that you will certainly pack on the pounds if you eat a cake with that much butter and sugar in it. I think that those pounds are well worth it when you have something as fabulous as a pound cake. There is nothing quite like a real dense and moist pound cake to satisfy a sweet tooth. With a real pound cake, each bite seriously melts in your mouth. Mmmmmm…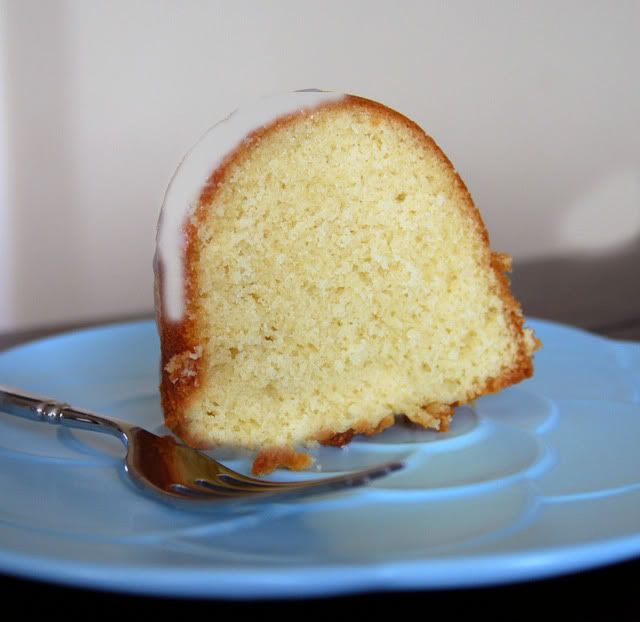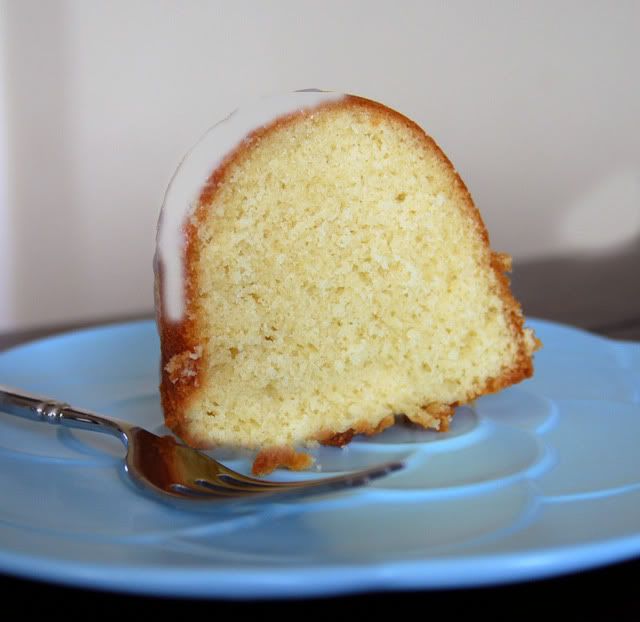 As much as I love real pound cake, I'm not looking to add on a bunch of weight right now. I wish I had the dilemma of trying to gain weight… unfortunately, gaining weight is really not something that is difficult for me to do. Since I am kind of trying to lose some of this baby fat, I decided that making a real pound cake probably wasn't in my best interest. Instead, I fell for the picture of a Golden Lemon Pound cake that was featured in a Land O' Lakes advertisement in this months issue of Gourmet magazine.
This cake is by no means light… it still is jammed full of calories, but the one slice I had was well worth it. I gave part of the cake away to my neighbors across the street, part of the cake served as dessert for a meal with our friends last night, part of the cake was eaten for breakfast this morning by my husband, and the last few pieces will be gone before the day is up (I hope!).
If you are looking for something that would be a great addition to your Easter brunch, this springtime lemon pound cake should do the trick. For the recipe, visit:
Land O' Lakes Golden Lemon Pound Cake