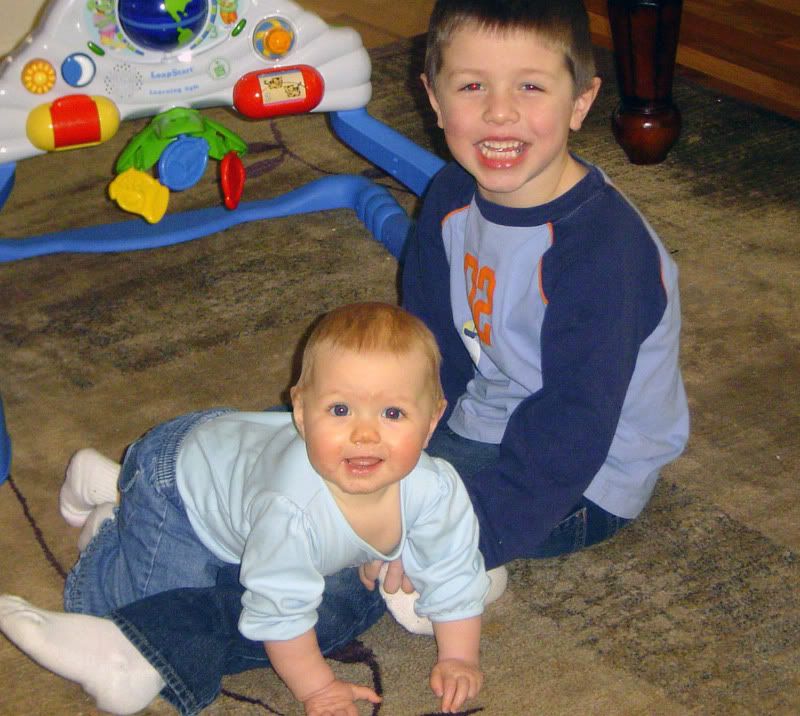 I take a zillion pictures of my kids in a week. A zillion…that's right. I'm not exaggerating. I take a zillion pictures in the hopes of getting one good picture. A good picture where all eyes are on the camera. A good picture where my 5 year old isn't doing his fake/goofy smile. A good picture where my 3 year old is showing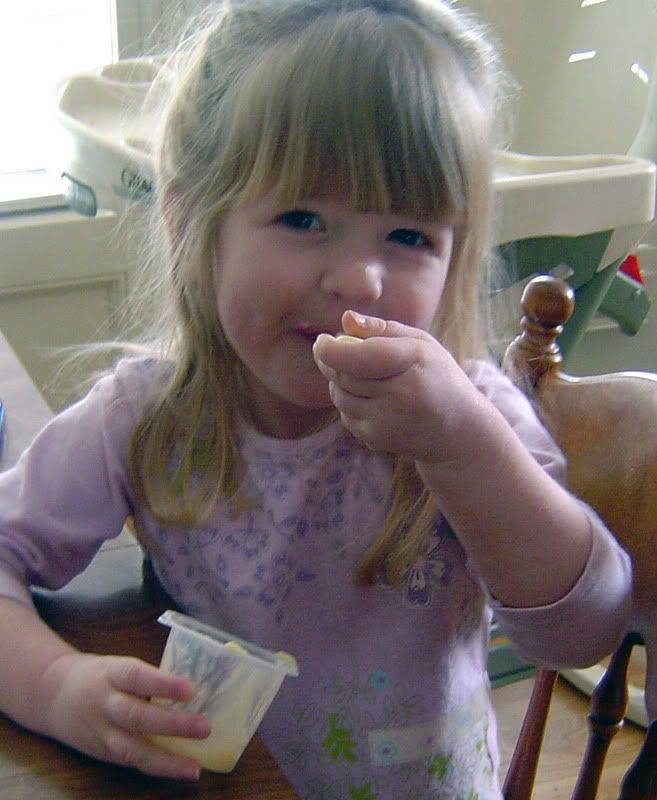 her true beauty, not trying to show all of her teeth gritted together tightly. A good picture where my 8 month old doesn't lose interest by the time the flash actually finishes going off. Of those zillion pictures I take a week, it is very, very common for every picture I take to include at least one of the above traits I mentioned. I've given up trying to get pictures of all three of them together. That's just a pipe dream that I know is probably never going to happen.
The other day, Jacob and Ella were playing on the floor. Ella is crawling like crazy now, and she was trying to climb over Jacob. I grabbed my nearby camera to capture the moment. Guess what I captured instead? A picture of both of the kids looking at the camera with normal looks on their faces! Yay! Success!
For the fairness factor, I had to go snap a picture of Kelly too and actually was able to get a good picture of her as well! 1 in a zillion ain't bad!