Remember when I wrote out some of my goals for 2007? The very first thing on my list was to create a menu plan twice a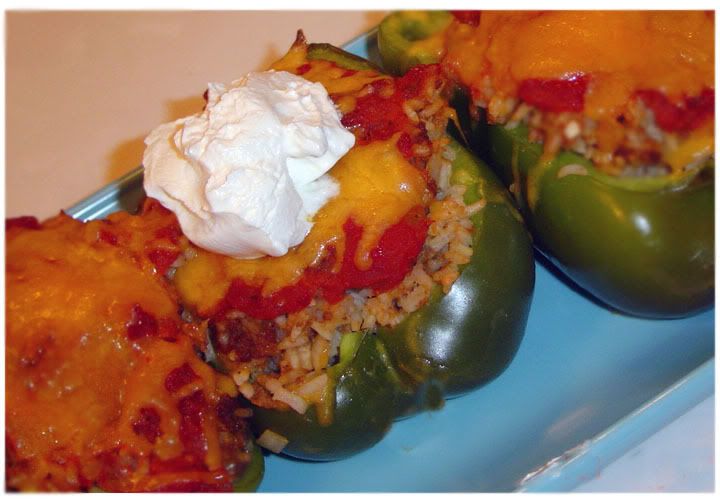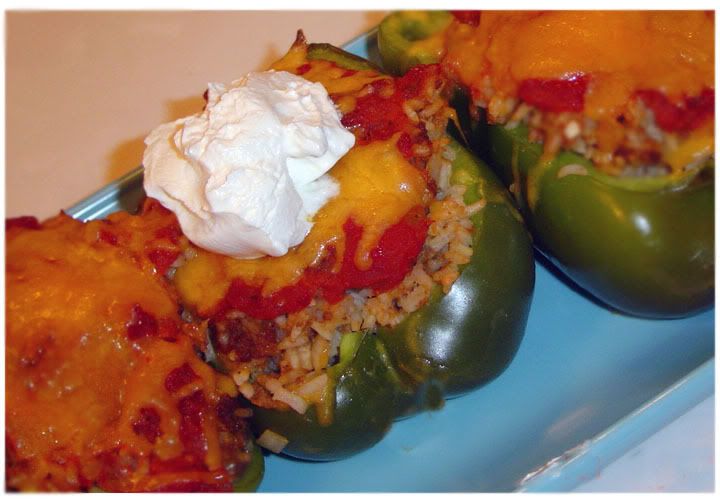 month. Well, the first half of January was great. I made the plan, followed it with very little deviation, and I felt great. We saved money, ate out less, and I had a plan. For some reason, the second half of the month didn't go quite as well. I planned last week, but it was very haphazard.
So, here I am again… the first part of February and I need to do my plan. I sat down on Friday with some of my favorite cookbooks/magazines/websites and made my menu plan for the first half of the month. As much as I'd love to just sit here and eat the double chocolate layer cake all month long, I know menu planning is the only way for me to stay on track.
If you feel like making your menu plan a part of your 2007, head over to the I'm An Organizing Junkie blog and join in on Menu Planning Monday's. They say there is strength in numbers!
Here we go:
February 3rd – Spaghetti and Meatballs

February 4th – Southwest Stuffed Peppers (see picture)

February 5th – Chicken Noodle Soup with crusty bread

February 6th – Ginger's Enchiladas

February 7th – Fiesta Chicken Pasta

February 8th – Italian beef with Spaghetti

February 9th – Pizza

February 10th – Tilapia with Lots of Spice

February 11th – Zesty Chicken and Rice

February 12th – Tacos

February 13th – Spiced Beef Patties with Cous Cous

February 14th – Chicken with Garlic Sauce

February 15th – Chili

February 16th – Easy Salmon Supper