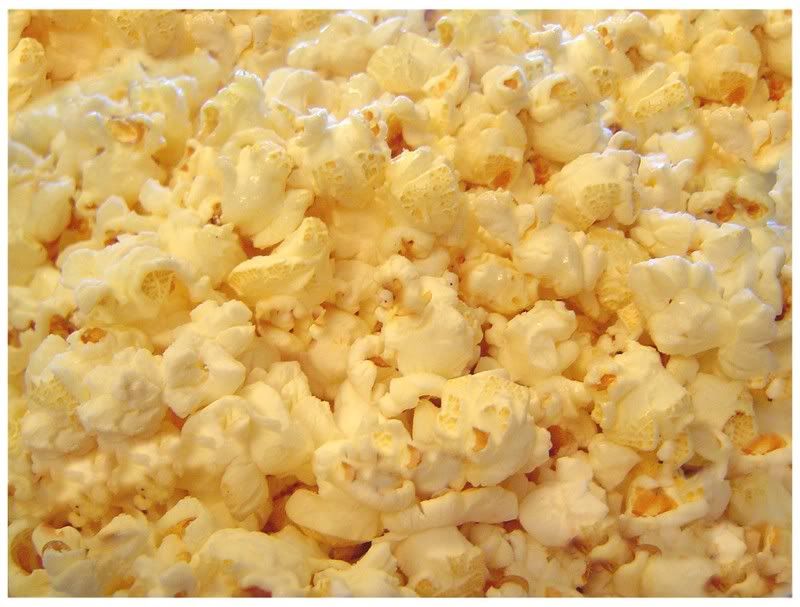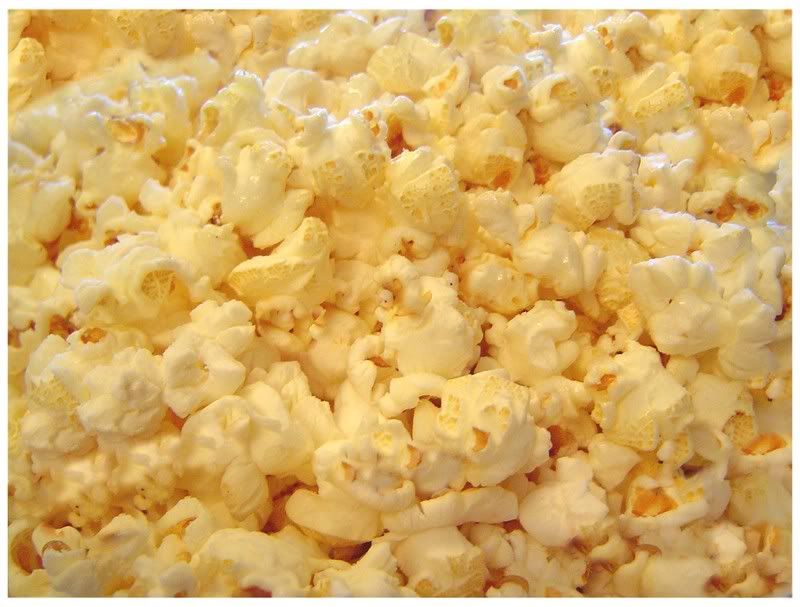 Kettle corn and Food and Wine Magazine. Seems like an odd combination, doesn't it?  That's what I first thought when I noticed that Aspen Kettle Corn was taste #15 in Food and Wine Magazine's 100 Tastes to Try in 2007. What could possibly make something as simple as kettle corn so special that it gets noticed by Food and Wine Magazine? That's what I set out to find as I placed my order last week with Aspen Kettle Corn.
The kettle corn arrived on Friday afternoon via UPS (which is always a pleasure considering my one sided love affair with the UPS man.). It arrived in 2 large vacuum sealed bags tied with a decorative raffia bow, just begging to be ripped into and devoured.  The timing of the Aspen Kettle Corn arriving was perfect, as we were preparing to have a household full of family members for our weekend Family Christmas celebration. I thought I'd use one bag to conduct my "research" and then set the other bag out during our gathering for other family members to enjoy.
My parents, children and I were the lucky ones to get to try out the first bag of popcorn.  As I was opening the bag I was trying to figure out what could be special about Aspen Kettle Corn? It certainly looked like other kettle corn I had tried in the past. With my kids clawing at my feet begging for a taste, I finally poured it all into one big bowl and set it out for all of us to enjoy. After my first bite I said "Mmmmmmm….it seems saltier than other kettle corn to me." Then my dad took a bite and said "No, I actually think that it tastes sweeter than other kettle corn I've tried." I was intrigued by his comment. How could he think it tastes sweeter? It was definitely saltier, not sweeter. Thinking he didn't know what he was talking about, I took another bite. Wouldn't you know it? My next bite did seem more sweet than salty. Very odd indeed, I thought. My mom took her first bite and continued to reach for the bowl, enjoying the popcorn so much she wasn't ready to pause to make a comment. This popcorn was addicting. It made you want to keep eating it to see what burst of flavor was going to explode in your mouth next. From sweet to salty, to a handful with a perfectly combined taste, this was indeed the very best kettle corn I had ever tasted.
I was impressed with the freshness of the popcorn. Even after a few days of traveling in a vacuum sealed bag, the popcorn tasted like it was fresh out of the kettle. We chowed through that first bag like it was nothing, and the only regret we had in the end was that the popcorn was all gone. We'd have to share the next bag with siblings, aunts, uncles, cousins, etc. Were they worthy of such greatness? This was pretty good popcorn… but they are a pretty good family, so I guess I can share.
If you crave the kettle corn you get at festivals, amusement parks, county fairs…the kind that you are picking out of your teeth one week later, then don't call Aspen Kettle Corn. If you crave something that is far superior… something that is made with high quality, fresh ingredients and has a taste like no other kettle corn you've had, then get on over to www.aspenkettlecorn.com right now and place an order! Have fresh tasting, delicious kettle corn delivered hot out of the kettle and straight to your door.
One month ago today I dished about My Secret (and one sided) Love Affair with the UPS Man
Over at our family blog, I dished about Mommy Brain