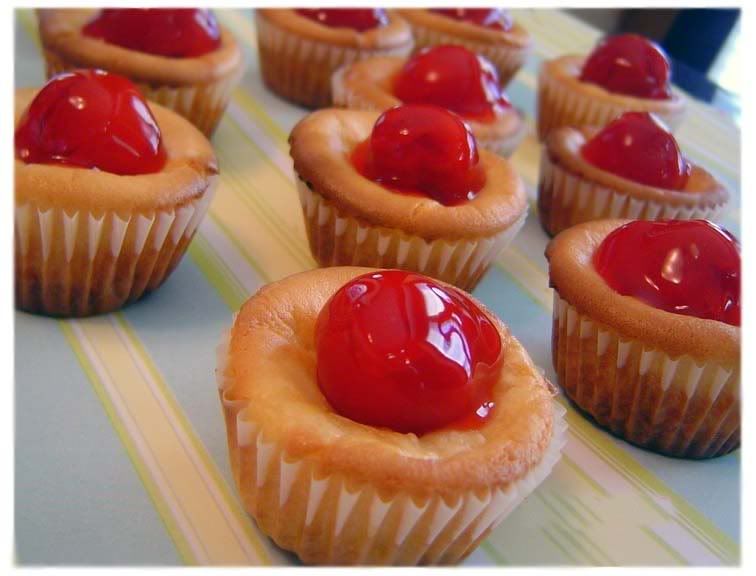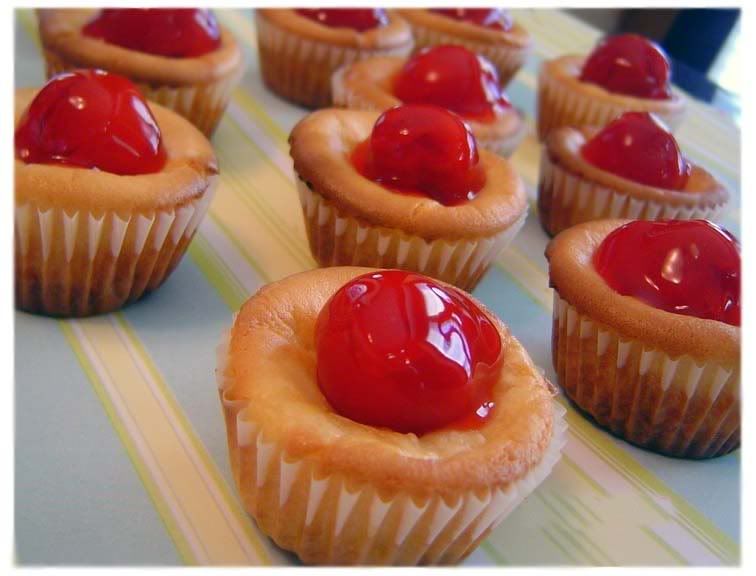 It seems like during the month of November and December my oven is in constant use. I'm glad there isn't an oven union out there because mine would probably be complaining of abuse! If it had legs, I'm sure it would be marching right out of our house to the nearest picket line, in search of fair treatment. How can my oven complain though? Over the past month, it has been the tool behind so many wonderful creations. My favorite cinnamon rolls, loaves of delicious bread, cookies galore, and now these… delicious little cheesecake bites. Unfortunately, these creations are going out to a friend of mine, however I was able to sneak just one and let me tell you… yummy, impressive, and so easy! You can find the recipe titled Easy Cheesecake Cupcakes over at www.crazy-for-cheesecake.com.
On a note other than oven abuse, I put together the centerpiece for our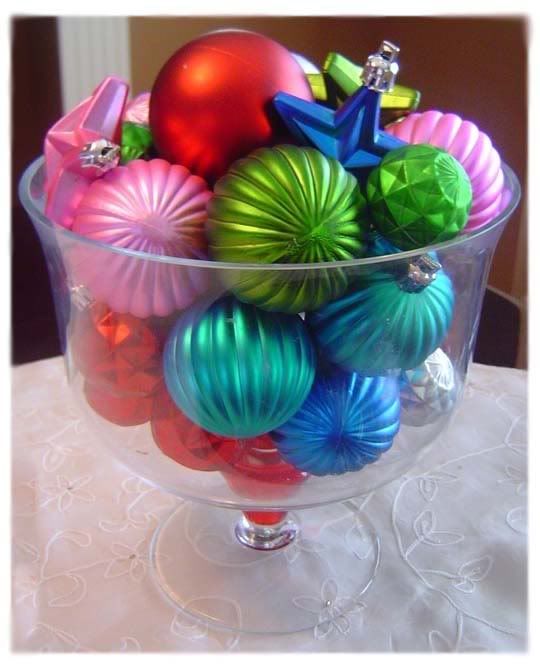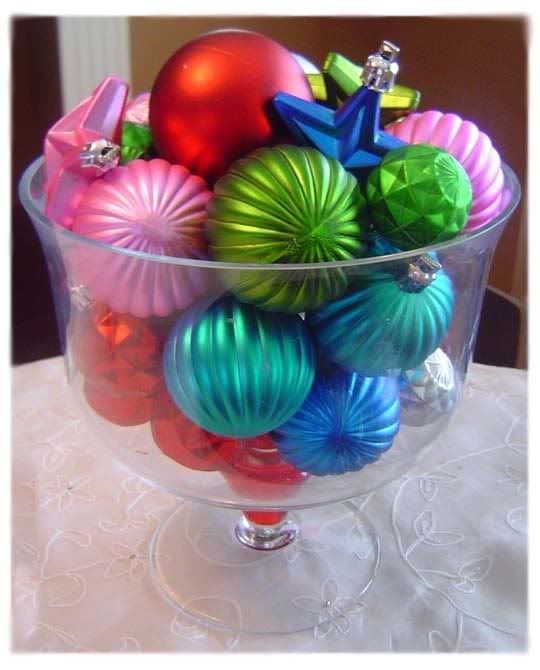 Dinner Party today. It was very simple to do and I like the way it turned out. I took a random assortment of Christmas ornaments and filled my favorite trifle bowl full of them. It's colorful, inexpensive, and simple. I'm also going to use the star shaped ornaments to create place setting card holders for each guest. I'll be working on that this evening.
My oven will be glad to hear that I'm not baking tonight. It's desperate plea for a break has been heard.
One week ago today I dished about My secret love affair with the UPS man