The e-vites for my January party just went out. It will be a ladies only, Golden Globe party on January 15th. I've always wanted to do some kind of party surrounding the Hollywood award shows, but I always seem to think about it after the fact and completely miss the boat.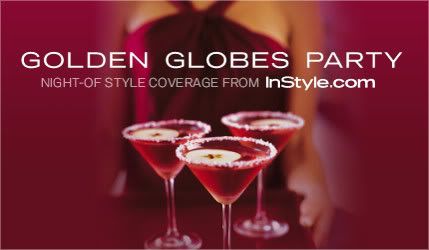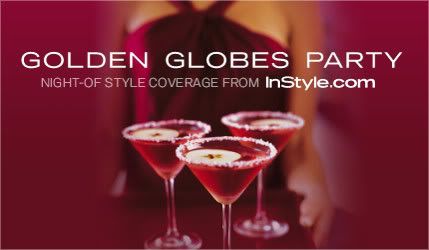 Not this year…I'm on the ball! The 2007 Golden Globe nominations were just announced, and my invitations just went out. It's going to be a Hollywood appetizer and schmancy desserts party. I'm really excited about the planning process for this one. I think I can do a lot of fun things to fit with the theme.
One thing I told all the ladies to do was to bring a roll of quarters. I will send out the ballot to everyone via mail when I get the RSVP's. Everyone will come with their completed ballot. With each nomination category, we will all put a quarter in the champagne glass. The lady or ladies that guess the winner will get/split the pot. E-Vite also had a Golden Globes Bingo game, which looks like fun as well!
If you have ideas, recipes, anything to share with me that will help to make this party a success, please let me know. Since I am not Martha and lack that creative gene, any of your grand ideas would be appreciated.
One week ago today I dined on Cinnamon Sugar Cookies