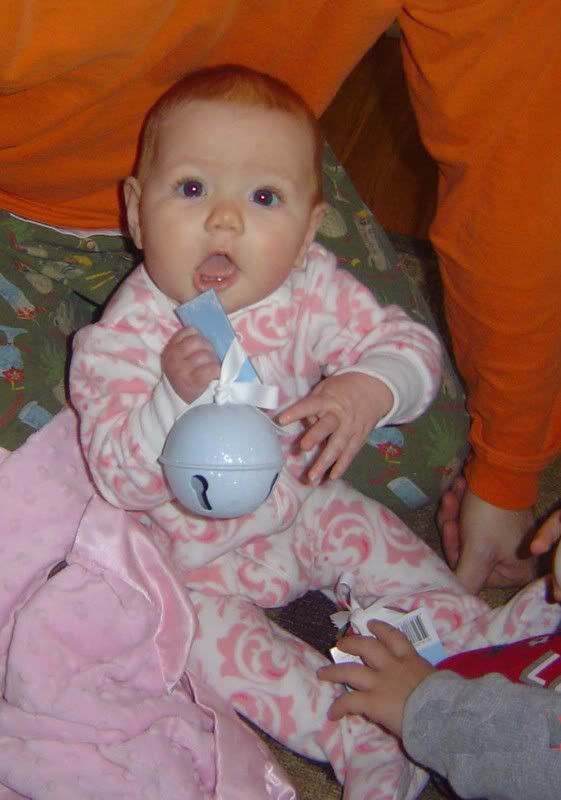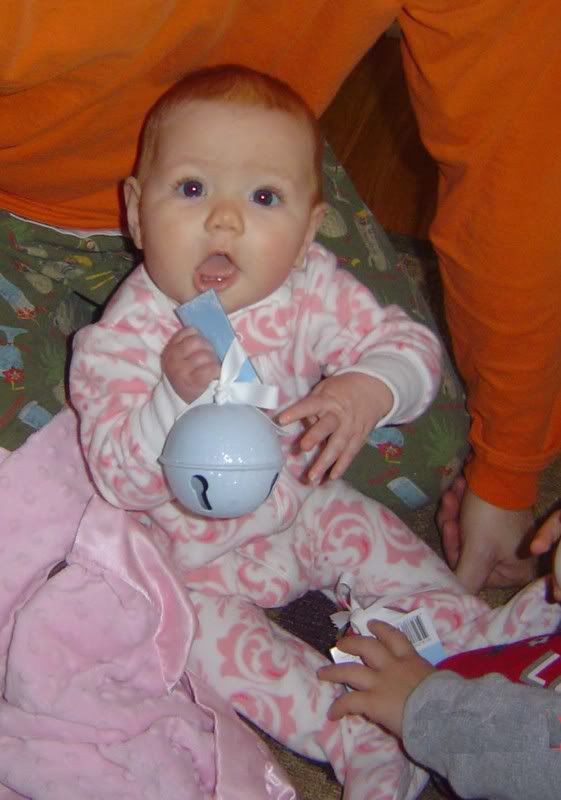 I've been meaning to get some Christmas photos posted all week, but time has sped by! We had a great Christmas. I spend Christmas Eve night with our neighbors who invited Ella and I over for their traditional White Chicken Chili. I've never had White Chili before and it was fabulous! Then, I went to midnight mass and set with a group of friends. Mass was really moving. The music was so good, which always helps me to get into a spiritual mood. It also helped that I didn't have my two rowdy kids at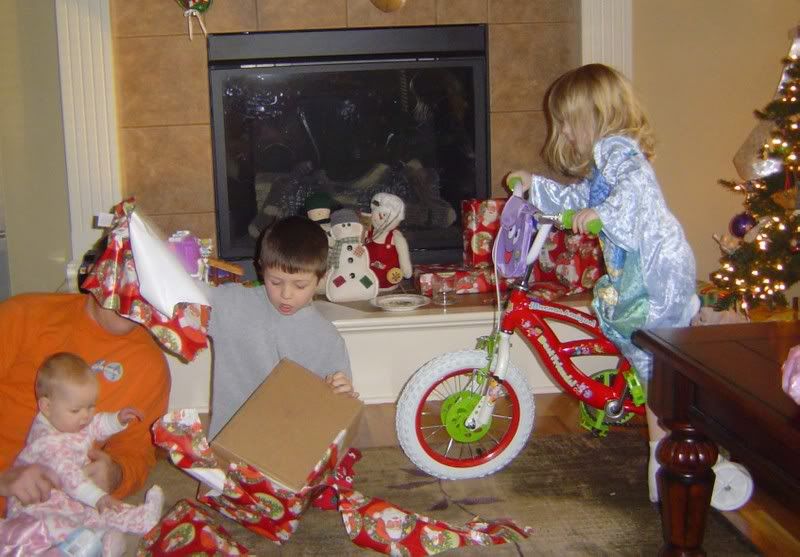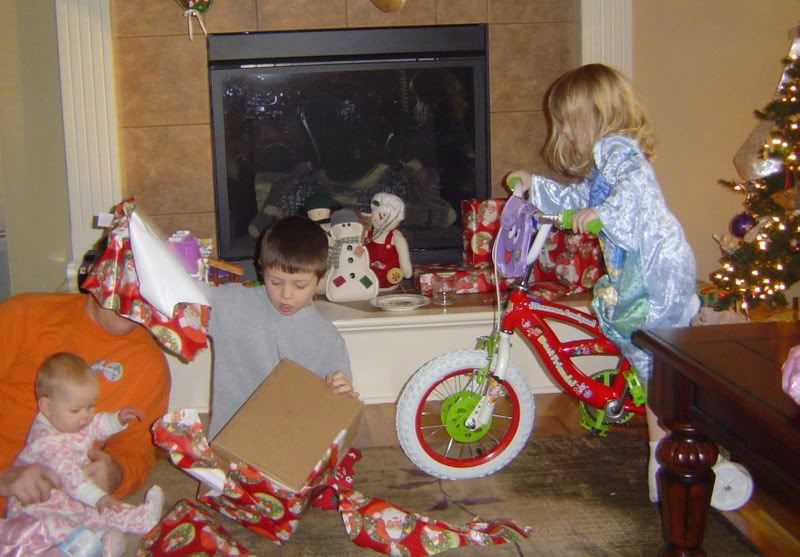 church with me that night.
We got home from mass and Nick and the kids were home and had just started unpacking the car. The kids were so tired, so we got them ready for bed, told them that Santa was on his way, and they pretty much went to sleep immediately. They didn't want to risk Santa not stopping at their house because they were awake.
Christmas morning I woke up bright and early to make some cinnamon rolls for our breakfast and to take to some friends houses. At about 7am, Jacob woke up itching to come downstairs to see what Santa had delivered. I told him he couldn't come down until his sisters were awake. Of course, he wasn't thrilled about that, but he waited. When I was finally done with the cinnamon rolls I told Jacob that he could go in and quietly wake up the girls. He didn't do it quietly, but he did wake them up.
The first thing they did when they came downstairs was to open the advent calendar door for the 25th. The sack that was designated for Chrismtas day held three Christmas bell ornaments, one for each of them. Then, the present chaos began. Everyone seemed very pleased with their presents and we've been enjoying the gifts each and every day since then. I'm pleased because everything they got is still being played with, almost a week later. So far, the novelty on the toys is still fresh, which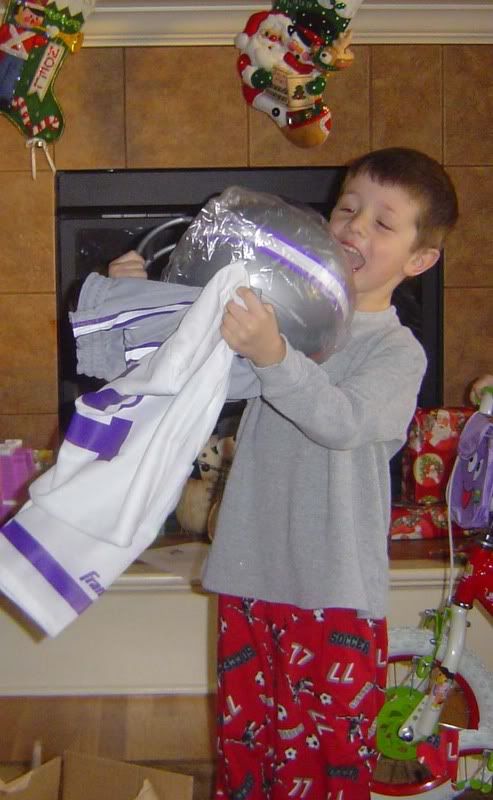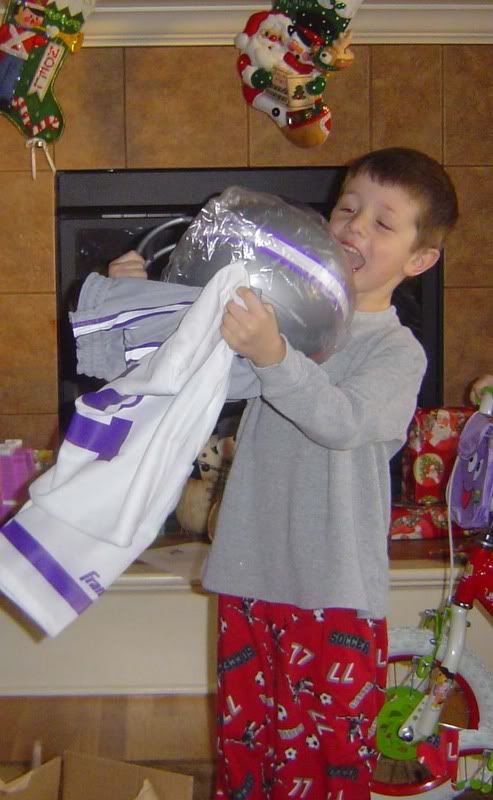 I hope will last for awhile!
It was a nice Chrismas. Quiet, but nice. I missed being surrounded by extended family and the hustle and bustle of this time of year, but it was also really nice to be able to just be with our family. We had a nice traditional Christmas dinner, stuffed ourselves silly, and enjoyed the day together. Sometimes quiet is just fine.