My Happiness Report is a weekly collection of things making me happy, for the week ending October 14th.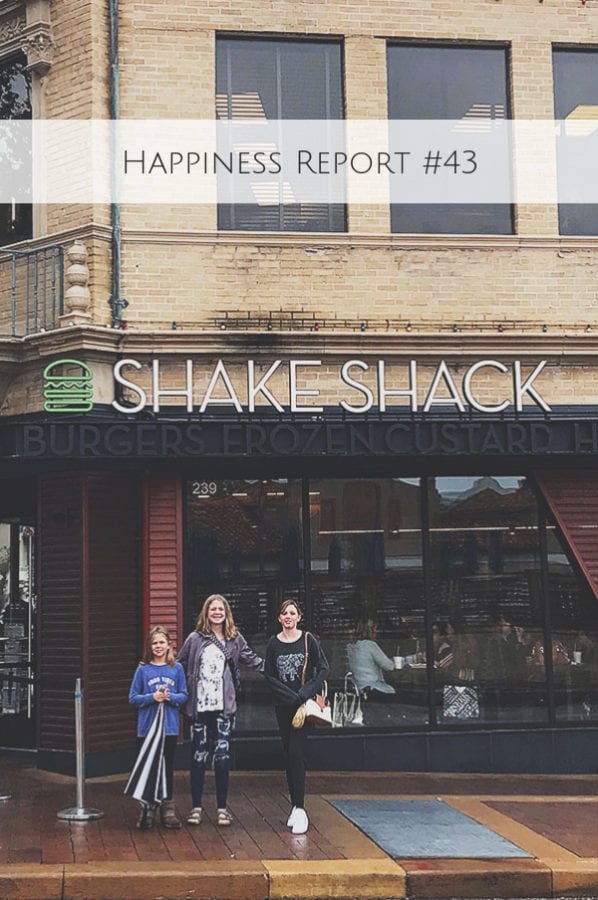 Dear friends,
Hello from rainy and cold Shawnee, Kansas. I feel like we have completely skipped fall and moved right onto winter. That doesn't make me happy, but I will admit to enjoying getting cozy indoors under my favorite rag sewn quilt and some good books.
I was sick this past week, which derailed plans for the girls and I to visit my aunt Rose in Hot Springs, Arkansas. Since they had a couple extra days off school this week and our travel plans were cancelled, I decided to surprise them by getting us a room on the plaza and having a girls weekend. We had the best time shopping, swimming, reading, ordering room service and eating junk food. Then we enjoyed a complete night of pampering as we turned our hotel room suite into a spa. It was such a fun and memorable couple of days.
Don't worry – Jacob wasn't totally left out. He and Nick already had plans to go watch our nephew play college football in South Dakota. They had their own boys weekend and had a great time too….