This Beer Battered Fish Tostadas Recipe, featuring Gorton's Beer Battered Fish Fillets, is a definite keeper for those busy weeknight meals.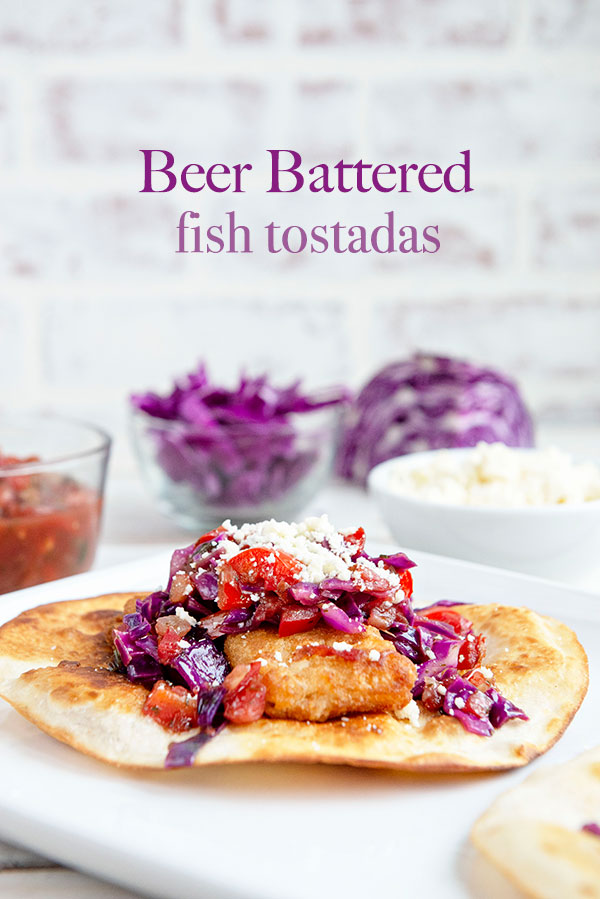 Happy New Year, friends! I'm coming to you in the new year with a recipe that fits into my New Years Resolutions perfectly. It's one of my goals in 2019 to eat more meals at home. We do a decent job of this most of the time, but when we fall off the wagon, we fall hard. Life is busy for all of us. Sometimes I forget that creating a delicious meal at home doesn't have to take a lot of time.
For this Beer Battered Fish Tostadas recipe, I partnered with Gorton's Seafood. Gorton's Seafood products are a staple in our house and something I turn to often when I need a tasty meal, quick. I love that I can bake and serve the fish fillets as they are with a little tartar sauce. A simple fish and chips meal is a family favorite. If I want something a little more involved, I will dress the fish fillets up into something like this tostada recipe. In addition, the fillets are so easy to bake, my kids can help out by making them if I'm tied up with work and need a little help….