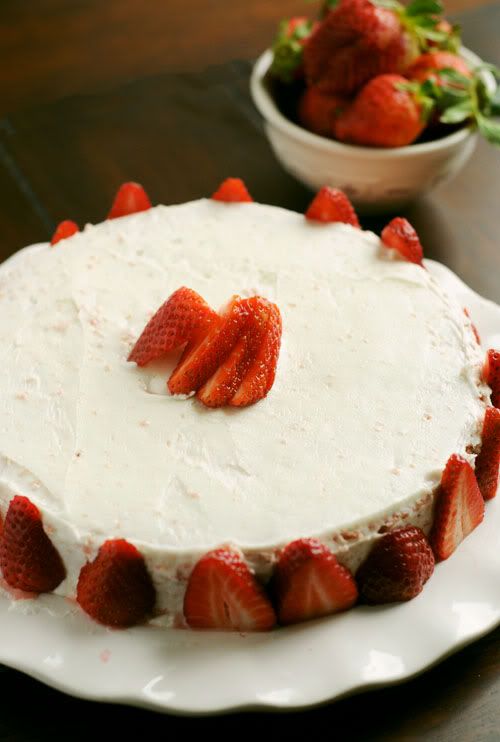 I have one small goal this week, aside from getting my writing deadlines done by the 30th, and that is to get back into Menu Planning. Now that my husband is not traveling again until sometime after the baby is born, I feel like it is important to get back into the routine of having my menu mapped out for the week. We have been eating out waaaaay too much lately and that is simply because of my lack of planning and preparation for our meals at night. It is just too easy to say "Let's just eat out since I have nothing planned." When I have a plan, I find that I stick with it and our evenings are so much easier.
If the baby happens to hold off another week, which I think she will, I will at least have one full week of limited eating out under our belt, which does seem to add up in the wallet.
To make it easy on myself, I have decided to plan my menu this week around things off of my "I Will Make This Someday" post. These are recipes that I have found in magazines. I needed a place to bookmark them because I wanted to get rid of the magazine, but give the recipe a try sometime in the future.
Without further ado, here is the Dine & Dish household menu for the week (after the jump):
To participate in the official Menu Planning Monday event, head on over to the I'm An Organizing Junkie Site!
If you didn't see the post on Friday, Adopt a Blogger #3 matches have been made. Make sure to head over to my "Welcome to the Family" post to check out the 100+ bloggers participating!Michele over at Life, Lightly Salted is also having a giveaway for the "newbies" in conjunction with Adopt a Blogger. Make sure to head over to her blog for details!
Now, for the recipe. This Strawberry Layer Cake was in the May 2009 issue of Cooking Light magazine. It is supposed to be a Strawberry Layer Cake, but one of my layers got stuck in the pan and came out in chunks. That part went to my family to eat. The other half I served to my MOMS group. I am glad I did not look at the reviews the recipe has received on Cooking Light's website or I probably would not have made it. This is a very dense and moist cake and I thought it had a great flavor! I did add an extra Tbs of Grand Mariner to the frosting, so maybe that helped? I thoroughly enjoyed it!
Strawberry Layer Cake from May 2009 Cooking Light
Cake:

1 1/4  cups  sliced strawberries
10  ounce  all-purpose flour (about 2 1/4 cups)
2 1/4  teaspoons  baking powder
1/8  teaspoon  salt
1 1/2  cups  granulated sugar
1/2  cup  butter, softened
2  large eggs
2  large egg whites
1  cup  low-fat buttermilk
1/4  teaspoon  red food coloring
Cooking spray

Frosting:

1/3  cup  (3 ounces) 1/3-less-fat cream cheese
1/3  cup  butter, softened
2  tablespoons  Grand Marnier (orange-flavored liqueur)
3  cups  powdered sugar
12  whole strawberries (optional)
1. Preheat oven to 350°.
2. To prepare cake, place sliced strawberries in a food processor; process until smooth.
3. Weigh or lightly spoon flour into dry measuring cups; level with a knife. Combine flour, baking powder, and salt, stirring with a whisk. Place granulated sugar and 1/2 cup butter in a large bowl; beat with a mixer at medium speed until well blended. Add eggs, one at a time, beating well after each addition. Beat in egg whites. Add flour mixture and buttermilk alternately to sugar mixture, beginning and ending with flour mixture. Add pureed strawberries and food coloring; beat just until blended.
4. Divide batter between 2 (8-inch) round cake pans coated with cooking spray. Bake at 350° for 30 minutes or until a wooden pick inserted in center comes out clean. Cool in pans on a wire rack for 10 minutes. Remove from pans; cool completely on wire racks.
5. To prepare frosting, place cream cheese, 1/3 cup butter, and liqueur in a medium bowl; beat with a mixer at medium speed until blended. Gradually add powdered sugar, and beat just until blended.
6. Place 1 cake layer on a plate; spread with 1/2 cup frosting. Top with remaining cake layer. Spread remaining frosting over top and sides of cake. Cut 1 whole strawberry into thin slices, cutting to, but not through, the stem end. Fan strawberry on top of cake just before serving, if desired. Cut remaining 11 strawberries in half. Garnish cake with strawberry halves, if desired.