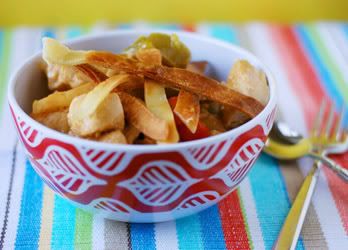 I haven't always been a good cook. I have always tried, but it took me several years of trying before I wasn't setting the kitchen on fire every time I stepped into it. About the fire, you think I'm kidding don't you? Its true. Keep on reading.
To give you a little background, we will head back to my younger years. I was in middle school and my mom, who had raised 5 kids, had decided to go to college at the age of 50. She graduated from undergraduate school and then went on to get her Masters degree.  During the school year she taught at the local elementary school and during the summers, she took classes towards her Masters degree at Pittsburg State University. On summer mornings, my mom would get up and set out to school, leaving my older sister and I at home.
We were on our own for lunch. My typical meals, I kid you not, were a) Miracle Whip sandwich foldovers (one slice of bread with Miracle Whip, folded over), b) pizza sauce with mozzarella cheese mixed in and heated up in the microwave, c) fried tortillas. My mom had other things for us to eat, but I usually went with one of my own "gourmet" options.
I did a pretty good job of making the Miracle Whip sandwich fold overs and the pizza sauce with mozzarella creation. It was the fried tortillas that got me into trouble the most often. For the fried tortillas, I would put the oil in the pan, turn the burner on, then run downstairs to watch As The World Turns.  Nine times out of ten, I would get caught up in the show and would be pushed out of the TV trance only by the sound of our smoke alarm blaring. I'd run upstairs to find flames shooting up in the air from the heated oil, would grab the baking soda that mom left by the stove, dump it on and put out the fire.
This happened frequently… I'm talking 2-3 times a week. Looking back, I can't believe I didn't burn our kitchen down. Even more surprising is the fact that my mom didn't ban me from the kitchen! Instead, she would come home to the baking soda covered stove and floor and know that I had been attempting to cook. Eventually she made a rule that if something was on the stove, you had to stay in that room.
My cooking abilities have improved over time. I firmly believe that it may be because I stopped frying tortillas. I found out that some things never change this evening when I set out to make what was on the menu – Fajita Skillet. The first step in the recipe had me frying up strips of flour tortillas. I did a batch, put a little salt on them and the kids came running in and devoured them. Since that batch was gobbled up, I decided to do another batch. I cut the strips, heated the oil then added them to the pan. Soon after the tortilla strips were added to the pan, one of the kids hollered and needed something. I ran into the other room to help them and was there for a bit when an old familiar smell drifted into the air. The smell was of burning oil and blackened tortillas. Sure enough, when I ran into the kitchen, flames were shooting up into the air. Grabbing the baking soda was old hat to me and putting out the fire was second nature – kind of like riding a bike.
Unless you like the excitment of catching your kitchen on fire, I would put the "stay in the room when hot oil is on the stove" rule in place in your house too. The fajita skillet recipe is a great one, but not worth replacing your kitchen for!.
Fajita Skillet adapted from Taste of Home Magazine
2 flour tortillas (10 inches), cut into 1/2-inch strips
3 tablespoons olive oil, divided
1 pound boneless skinless chicken breasts, cut into strips
1 medium green pepper, sliced
1 small onion, sliced
2 tablespoons soy sauce
2 teaspoons brown sugar
1/2 teaspoon chili powder
1/2 teaspoon ground cumin
1/4 teaspoon pepper
1 teaspoon cornstarch
2 tablespoons lime juice
1 medium tomato, coarsely chopped
In a large skillet, fry tortilla strips in 2 tablespoons oil on both sides for 1 minute or until golden brown. Drain on paper towels.
In the same skillet, cook the chicken, beef, green pepper, onion, soy sauce, brown sugar, chili powder, cumin and pepper in remaining oil for 3-4 minutes or until chicken juices run clear and vegetables are crisp-tender.
In a small bowl, combine cornstarch and lime juice until smooth. Stir into skillet. Bring to a boil; cook and stir for 1 minute or until thickened. Stir in pineapple and tomato; heat through. Serve with tortilla strips. Yield: 4 servings.
Are you hungry for more fajita recipes? Check out these recipes by food bloggers around the blogosphere.