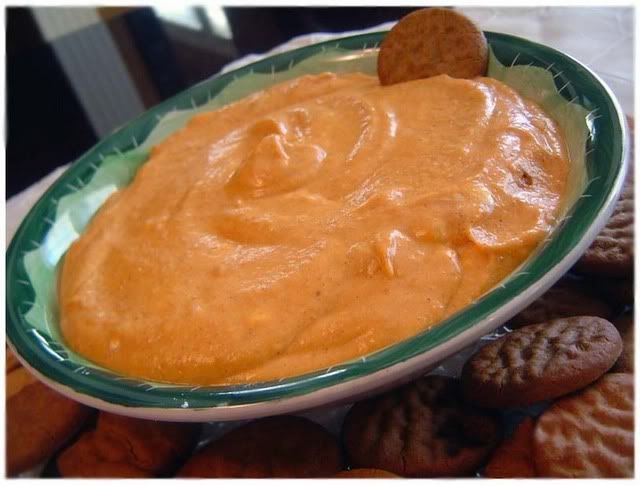 The first official Christmas party that I will be attending is tonight. We were asked to bring an ornament for the ornament exchange and an appetizer. I decided to go with something sweet instead of an appetizer. I mean, it's all women… I know how women love their desserts!
This recipe is from Recipezaar. I was going to follow this other recipe, but our stores don't carry anything called canned Pumpkin Pie Filling. We have canned pumpkin and we have Pumpkin Pie Mix in a can (you have to add eggs and evaporated milk) but nothing called canned Pumpkin Pie Filling. Is there really such a thing??
Here's the recipe I used:
A sweet dip to use with gingersnaps, pears or apples.
Beat cream cheese and sugar at medium speed of an electric mixer until smooth.

Add Pumpkin, cinnamon, and ginger, beating well.

Cover and chill up to 5 days.