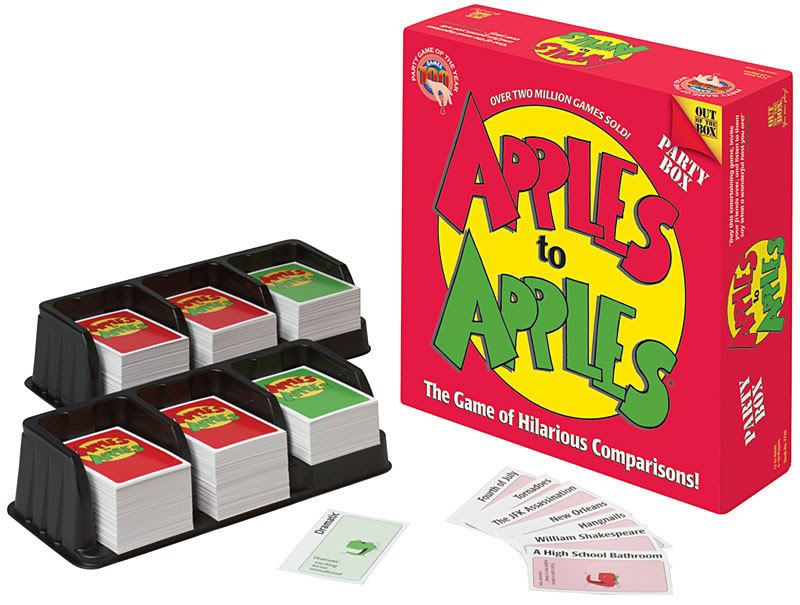 Whenever we have friends over, it's a given rule in our household that games are a must. I love to play games and don't get to play them nearly enough. My husband groans when I head towards the game closet… he likes to play card games and strategy games. Games like Scrabble, Pictionary, etc. aren't his style. Because of that, our guests are the ones who have to humor me as I dust off my underused games.
For our Christmas dinner party, I have a couple of games in mind. I was thinking that we'd either play Apples to Apples or Catch Phrase. Beyond Balderdash is another favorite that might be a possibility for that night.
What do you think? What are some of your favorite games to play with friends? What games tend to bring out the most laughs and fun in the people you play them with? I'm completely open to suggestions and would love to hear what some of your favorites are.